NJPW Best of the Super Juniors XXV: Day 7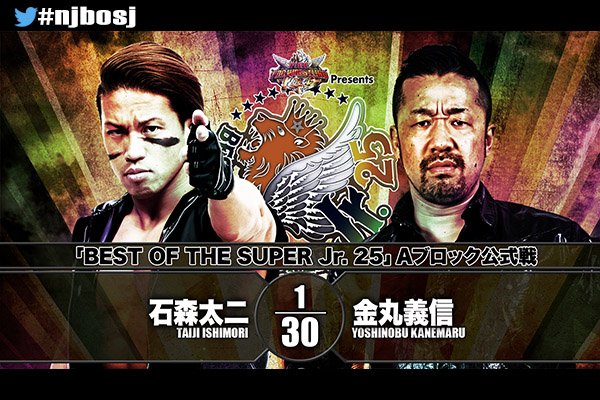 By Big Red Machine
From May 26, 2018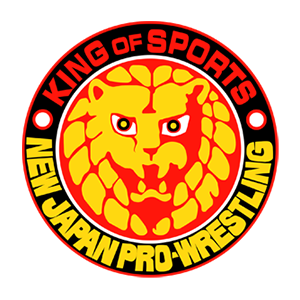 BLOCK A MATCH:
Tiger Mask IV(6) vs. Flip Gordon(4) - 7/10

A really great opener that was all built around Tiger Mask's improbably winning streak so far in the tournament. He dominated the match and worked over Flip's neck but Flip unfortunately made the comeback and got the win. I'm pretty sure this is going to be the beginning of the end for Tiger Mask's run here.

BOOOOOOO!


BLOCK A MATCH:
Yoh(2) vs. ACH(2) - 8/10

AWESOME! They started off with one heck of a display of athleticism and followed it up with a series of spots that built very well, with ACH picking up the win by focusing on Yoh's head.


BLOCK A MATCH:
Taiji Ishimori(4) vs. Yoshinobu Kanemaru(2) - 6.25/10

Ishimori jumped the bell on Kanemaru. They're on the outside forever, weapons shots in front of the referee... the usual Suzuki-Gun match sh*t. The match was decent, but not much more than that.


BLOCK A MATCH:
Will Ospreay(4) vs. BUSHI(0) - 7/10

BUSHI attacked Ospreay while he was posing for his entrance.

BUSHI cut Ospreay off by doing this big spot where he hit with a DDT on the apron, working over Ospreay's injured neck... and then someone felt it was necessary for him to hit Ospreay in the back with a chair, too, and right in front of the referee. WHY?! He then used the chair to step on Ospreay's neck, again in front of the referee and with no DQ. It would have worked just as well to step on his neck without the chair, and it would have made a lot more sense.

So Ospreay's neck gets worked over and they did some exciting stuff and BUSHI hits a Canadian Destroyer... and Ospreay's neck has been getting worked over, but G-d forbid we actually have him get pinned by a Canadian Destroyer. That move used to feel like a death move. It is now totally dead. Thanks, indy wrestling. Ospreay has to get pinned by a Diving Lungblower instead, because that's BUSHI's finishing move. The match was still pretty great, but it could have been SOOOO much better if they had concentrated on the story rather than getting their sh*t in.

Final Thoughts
Another pretty good BOSJ show, but it pales in comparison to last year, despite having an even stronger talent pool.