NJPW Best of the Super Juniors XXV: Day 5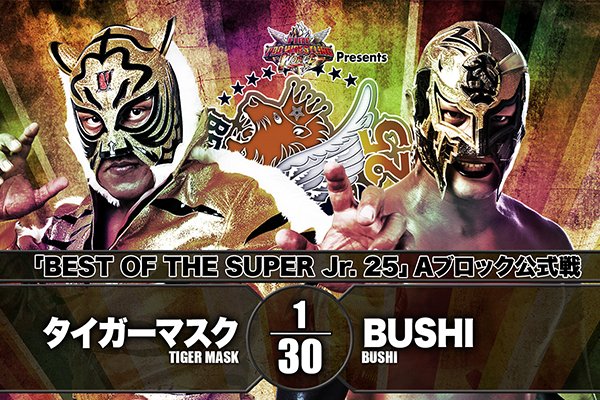 By Big Red Machine
From May 24, 2018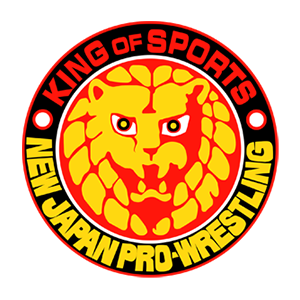 BLOCK A MATCH:
Tiger Mask IV(4) vs. BUSHI(0) - 6/10

BUSHI attacked Tiger Mask during his entrance. He proceeded to choke Tiger Mask with a chair right in front of the referee, who did not call for a DQ. He just told BUSHI to not do it anymore. BUSHI then proceeded to do the same thing he was just ordered to stop doing INSIDE the ring and this still wasn't enough for a DQ. The referee again ordered BUSHI to stop but he didn't. Still no DQ. The referee then tried to get the chair away from BUSHI so BUSHI shoved him down. This STILL wasn't enough for a DQ.

BUSHI worked over Tiger Mask's neck but Tiger Mask came back and got the win. This win was apparently all the revenge that Tiger Mask felt the need to get on the man who showed him the ultimate disrespect at the last show by ripping his famous mask off.


BLOCK A MATCH:
Yoshinobu Kanemaru(0) vs. ACH(2) - 5.75/10

Being a member of Suzuki-Gun, Kanemaru jumped the bell on ACH. I think Suzuki might beat them if they don't jump the bell on people. The match felt like it ended about five minutes before it was ready to.


BLOCK A MATCH:
Flip Gordon(2) vs. Taiji Ishimori(4) - 6.5/10

Ishimori beat dominated Flip for most of the match and worked over his neck but Flip always stayed in it and never looked like he was getting utterly destroyed, which was key to making the finish not feel like a lucky fluke but rather like Flip toughed out the beating and then capitalized on a chance when he saw one to get the win.


BLOCK A MATCH:
Will Ospreay(2) vs. Yoh(2) - 8.5/10

Yoh started off with some Nakamura-esque antics to try to get into Ospreay's head but Ospreay responded with his own stuff that showed Yoh that he is the champion and he can even play that game better than Yoh can. Yoh worked over Ospreay's injured neck while Ospreay worked over Yoh's head... mostly by kicking it. I'm a huge mark for the Spanish Fly so I loved seeing Ospreay pull that one out, which was probably the peak of the cool athletic stuff they did here. They had great drama and an awesome finishing sequence. You should go out of your way to see this one. AWESOME match.

Final Thoughts
A very good BOSJ show from New Japan, though only the main event is really going to be worth your time.