PROGRESS Chapter 67: Bourbon Is Also A Biscuit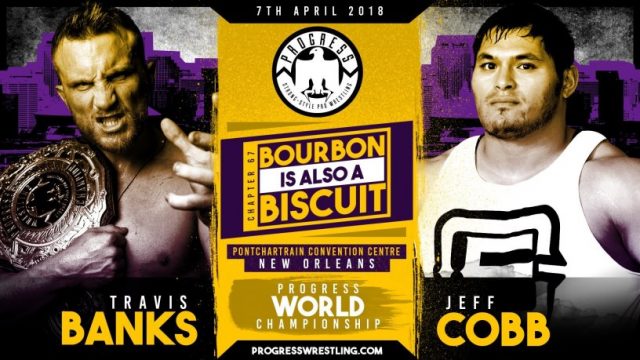 By Big Red Machine
From April 07, 2018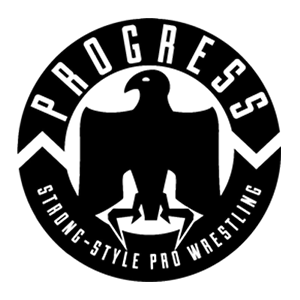 REY HORUS vs. CHRIS BROOKES- 6.75/10
PROGRESS WOMEN'S TITLE MATCH:
Toni Storm(c) vs. Mercedes Martinez - 5.75/10


WILL OSPREAY PROMO - He talks about his injuries, which might have gotten worse in last night's match against Matt Riddle but he still wants to honor all of his dates, so he wants to have a mixed tag match instead. The crowd likes the idea and this has apparently been okayed by management, so instead of whatever was originally scheduled we are now getting a...


MIXED TAG TEAM MATCH:
Austin Theory & Jinny vs. Will Ospreay & Kay Lee Ray - 6.75/10

Props to whoever came up with the idea to team Theory with Jinny. Has there ever been a more naturally dickish pairing that these two? Maybe you could get more dickish by swapping one of them out for Jimmy Rave, but that's about it.

Why would Kay Lee Ray bring a voodoo doll of herself to ringside? I understand the idea that you can't destroy it, but that's the sort of thing you keep in you're a safety deposit box at the bank, or bury it in cement underneath your basement so that no one can get at it. Also, the referee shouldn't even let it in the ring. A voodoo doll counts a foreign object, even if you are not touching your opponent with it (as was established in episode 3 of Wrestlicious).
They had a very good match here, using Ospreay's injured neck as well as the heels' natural asshole factor as good sources of heat. The teams meshed extremely well, the stuff with the voodoo doll was amusing (especially that last spot), and the last minute or so was quite great. A very good match given the limitations Ospreay was working under.


DAVID STARR, KEITH LEE, & MATT RIDDLE vs. "FLASH" MORGAN WEBSTER, JIMMY HAVOC, & MARK HASKINS (w/Vicky Haskins) - 7.75/10

Fun six-man tag team action. The heels pick up an important win for them, teaming with their new third man for the first time.


PROGRESS WORLD TITLE #1 CONTENDERSHIP MATCH:
Zack Sabre Jr. vs. WALTER - 9.75/10

This was one of the weirdest matches I have ever seen. If you've seen their PWG or EVOLVE matches, imagine something like that, but with a slower pace so that they could instead add more personality. So much personality, in fact, that this almost seemed less like a professional wrestling match and more like two men using the art of professional wrestling as a sort of interpretive dance to have a conversation- and more precisely, an argument- with their bodies. I would have given it the full 10/10 but it felt like Zack submitted way too quickly for the story they were telling. This is one of those matches that you absolutely must see for yourself.

RICKY SHANE PAGE & ETHAN PAGE PROMO - Very funny.


PROGRESS TAG TEAM TITLE MATCH:
Zack Gibson & James Drake(c) vs. Ethan Page & Ricky Shane Page - 6/10

Good chaos.

EDDIE DENNIS PROMO - Good. He says that Mark Andrews was given the chance to be Rick Shane Page's tag partner but chose to go to Takeover instead. He's undeniably a heel... but once again I can't help but notice that if this were ten years ago, Eddie would have gotten massive cheers for burying Mark Andrews for choosing to "stand and wave" at a WWE show than wrestling on an indy show. He beat up Ricky Shane Page until Ethan Page made the save.


PROGRESS WORLD TITLE MATCH:
Travis Banks(c) vs. Jeff Cobb- 6.5/10

Banks cut a heel promo before the match. He's getting a 50-50 reaction or so. This was short and rather disappointing. Banks is good when given time, but he really hasn't been given any time this weekend, which is unfortunate. He wrestled a very Davey Richards style of match, which almost made him feel like a babyface against a large dude like Cobb, which ran counter to their attempt to turn him heel. WALTER showed up after the match to have a stare-down with Banks.

Final Thoughts
A fun little show from PROGRESS, highlighted by an amazing match between Zack and WALTER. The main event not delivering for the second night in a row was disappointing, but hopefully their time management will return to its usual good form once they're away from the crowded WrestleMania weekend schedule (they weren't the only promotion to have this problem this weekend).