RevPro Live in New Orleans 2018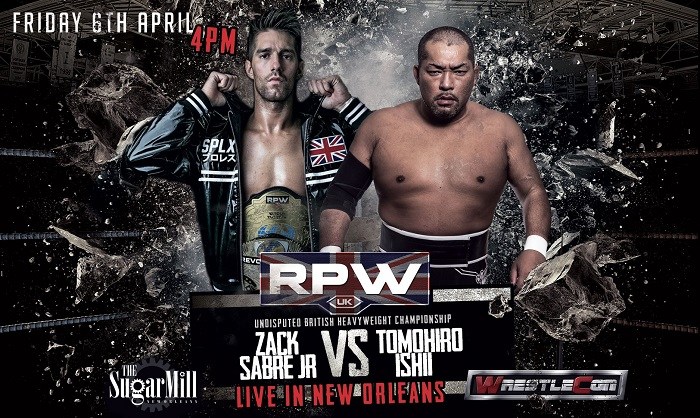 By Big Red Machine
From April 06, 2018

DAVID STARR PROMO - The same long, boring, stupid, paranoid rant he usually cuts in RevPro.


DAVID STARR vs. MARTIN STONE - 6/10

They had a nice little match. Starr used the ropes for illegal leverage to get the win, and was then a huge dick about it to everyone.


BRIAN CAGE vs. ADAM BROOKS - 6.5/10

A big man vs. small-man match with a bit of a babyface vs. heel bent that fully blossomed on the finish.


FLIP GORDON, KOTA IBUSHI, & SHANE STRICKLAND vs. CHAOS (Chuck Taylor, Will Ospreay, & Rocky Romero) - 7.5/10

This was your standard flippy, cutesy "X-Division" six-man tag, but they managed to give it enough of its own personality with CHAOS' heelish antics and the Ospreay/Ibushi stuff. They teased a singles match between those two at the end of this match, and whenever that match happens, it is going to be NUTS!


JEFF COBB vs. MINORU SUZUKI - 6.75/10

Suzuki worked over Cobb's leg, but Cobb's selling was on-and-off. Seeing these two dudes just wrestle each other with Suzuki being his heel self was great, though, and I could totally buy Suzuki choking out Matanza.


HIROSHI TANAHASHI & JUICE ROBINSON vs. AUSSIE OPEN - 6.5/10
RPW BRITISH HEAVYWEIGHT TITLE MATCH:
Zack Sabre Jr.(c) vs. Tomohiro Ishii - 7.75/10

They had a GREAT match, with Zack doing his usual Zack stuff and Ishii working over Zack's head while struggling to escape from Zack's deadly submissions. Ishii won the belt, which was a change that I'm really not fond of. RevPro had the chance to make one of their own guys by having him be the one to take the belt off of Zack, but instead Zack drops the belt to a New Japan guy. Again.

Final Thoughts
This was a disappointing show from RevPro. Everything was solid, and for a smaller promotion it might have been fine, but with all of the talent on this card, it was pretty disappointing.