By Big Red Machine
From May 10, 2008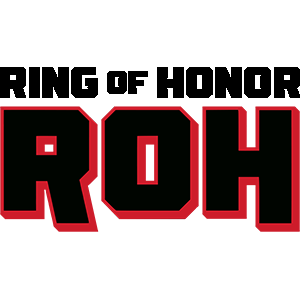 ROH A New Level (5/10/2008)- New York, NY

TRIPLE THREAT MATCH FOR THE FIP WORLD HEAVYWEIGHT TITLE: Roderick Strong(c) vs. Erick Stevens vs. Go Shiozaki- 5.5/10.
CHOP-AMANIA... but the match ended so soon that it felt like that was the only thing they did.

KEVIN STEEN & EL GENERICO vs. THE NO REMORSE CORPS (Davey Richards & Rocky Romero)-

TAG TEAM SCRAMBLE: The Vulture Squad (Jack Evans & Ruckus) vs. Pelle Primeau & Delirious vs. Chris Hero & Brent Albright (w/Sweet N' Sour Inc.)- 5.5/10
Spotfest.

AFTERMATH WITH SWEET N' SOUR INC.- AWESOME!

BRYAN DANIELSON vs. NAOMICHI MARUFUJI- 7.75/10.
A great match, but I just couldn't get into it. Not really sure why.

SEGMENT WITH DAIZEE HAZE, DELIRIOUS, & RHETT TITUS- AWESOME!
The crowd popped HUGE for Delirious asking Daizee out to dinner and Rhett was booed relentlessly. Daizee is disgusted by Rhett so she walks away, not giving Delirious an answer, leading to a chant of "YOU GOT C*CK0BLOCKED!" *clap!*clap!*clap!*clap!*clap!*. A GREAT introduction to "Addicted To Love" Rhett Titus.

RELAXED RULES MATCH: Takeshi Morishima vs. Necro Butcher- 6.5/10
Disappointing, considering the talent involved. Bad psychology on the finish. You don't have Necro kick out after a Backdrop Driver onto a chair, then have him get pinned by a regular Backdrop Driver a minute later.

NO DISQUALIFICATION MATCH FOR THE ROH WORLD TAG TEAM TITLE MATCH: Jay Briscoe & Austin Aries (subbing for Mark Briscoe)(c) vs. The Age Of The Fall (Jimmy Jacobs & Tyler Black)- 7.5/10

AFTERMATH- good. Jimmy's descent into madness continues, (and if Pearce had followed Gabe's plan, it would have been an awesome red herring for the Requiem of Lacey).

ROH WORLD TITLE MATCH: Nigel McGuinness(c) vs. Claudio Castagnoli- 8.5/10
AWESOME match!


BONUS FOOTAGE:
LACEY?: Eh (if Pearce had followed through with Gabe's plan, this would have been awesome in hindsight, but because he didn't it is just eh).

Overall, a great show from ROH, but with all of the hype going in, and how long ROH spent building it up, I think this show needed to be more than great.