NJPW Fallout Down Under Tour 2018: Day 4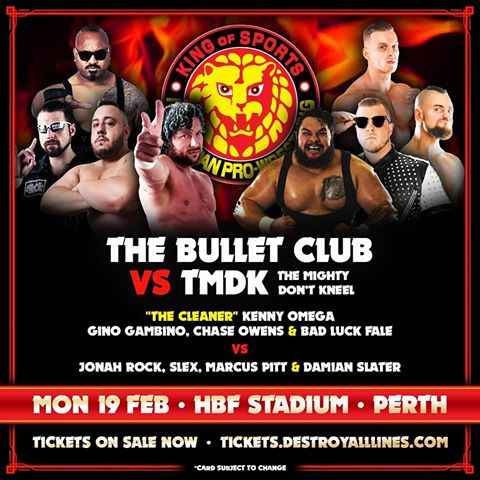 By Big Red Machine
From February 19, 2018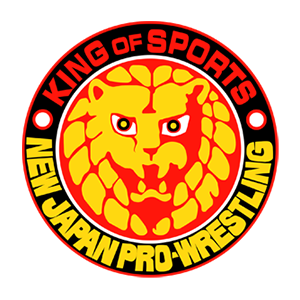 JUICE ROBINSON & TAO HENARE vs. THE YOUNG BUCKS - 5.75/10

Too much goofiness. This felt like a waste of what could have been a big step forward for someone like Henare in terms of proving that he can hang with top guys, but instead they built the whole thing around the Bucks doing their comedy and their big moves.


LANCE ARCHER vs. ELLIOT SEXTON - 6/10

Archer cut a promo insulting Perth for some cheap heat before the match. This match was a lot more entertaining than their previous encounter this tour.


THE GUERRILLAS OF DESTINY vs. YUJI NAGATA & MAREKO - 3.25/10
GINO GAMBINO & BULLET CLUB (Kenny Omega, Bad Luck Fale, & Chase Owens) vs. TMDK (Marcius Pitt, Slex, Jonah Rock, & Damian Slater) - 8/10

This was your standard action-packed large tag team match. Omega was definitely the star here, although him getting so much of the focus didn't quite help things simply because I just couldn't buy the idea that New Japan would allow him to get pinned in this situation.


DAVIS STORM vs. MINORU SUZUKI - 4/10

The match was short but they told their story well. That story was that Storm simply did not understand what he was getting into by facing Suzuki, but as he slowly started to figure it out, he was perfectly game and willing to try his best despite being outclassed.


MICK MORETTI & KUSHIDA vs. CHAOS (Tomohiro Ishii & Jay White) - 5.75/10

Ishii did some of his no-selling, "I'm going to 'block' your forearm shots with my face" crap that I hate. Most of the match was CHAOS beating on Moretti, who isn't very sympathetic so it was hard for me to care. KUSHDIA did disappointingly little, but the stuff he did do was good, as always. I was shocked that they had him match up with Ishii more than White, but they worked well together.


CODY RHODES vs. ROBBIE EAGLES vs. WILL OSPREAY - 8/10

Lots of stalling before the bell rings. All of this was done so Cody could try to walk out for no logical reason, just so Ospreay could be distracted by it and Eagles could try to roll him up. This then became your standard two babyfaces, one heel three-way, with the heel playing the coward, hiding on the outside and picking his spots while the babyfaces fought each other. Ospreay and Eagles worked very well together and even Cody was very good when he was actually doing wrestling moves but...

Look... I understand that working the crowd is a big part of pro wrestling, but the problem with Cody is that he does so much of it and goes so far with it that it ceases to feel like he's trying to win a professional wrestling match and just feels like the characters in the story are Cody and the audience, and the other wrestlers, the referee, and everyone else are just props in that story. And that's not pro wrestling. This match was awesome, but it could have been even more awesome if Cody would actually try to have a simulated professional sporting contest rather than focusing entirely on being "CODY RHODES: HEEL WRESTLING CHARACTER."


CHAOS (Kazuchika Okada & Rocky Romero) vs. LOS INGOBERNABLES DE JAPON (Sanada & EVIL) - 7.25/10

LIJ jumped CHAOS to start things off but Okada made a quick comeback on them... and then, at one point he just kind of faded into the background for most of the match. Rocky Romero is an annoying little twerp most of the time, so he really wasn't an effective babyface in peril. I'm not a big fan of EVIL's and fined Sanada to usually be more of a miss than a hit unless he's in a top singles match, is this one really just didn't click with me at the next level you'd hope to see out of an Okada main event (and especially given what he's done over the course of this tour in these tag team main events,.

Final Thoughts
This was another very good show from New Japan. You can really just copy and paste my comments from the other nights of this tour except that this time we had a bit of a change-up in which matches really delivered. It's been a fun tour, and I hope New Japan keeps this kind of formula up when they return to Australia rather than making it another regular New Japan tour with completely bland undercards.