CHIKARA: Anniversario: The Legendary Super Powers Show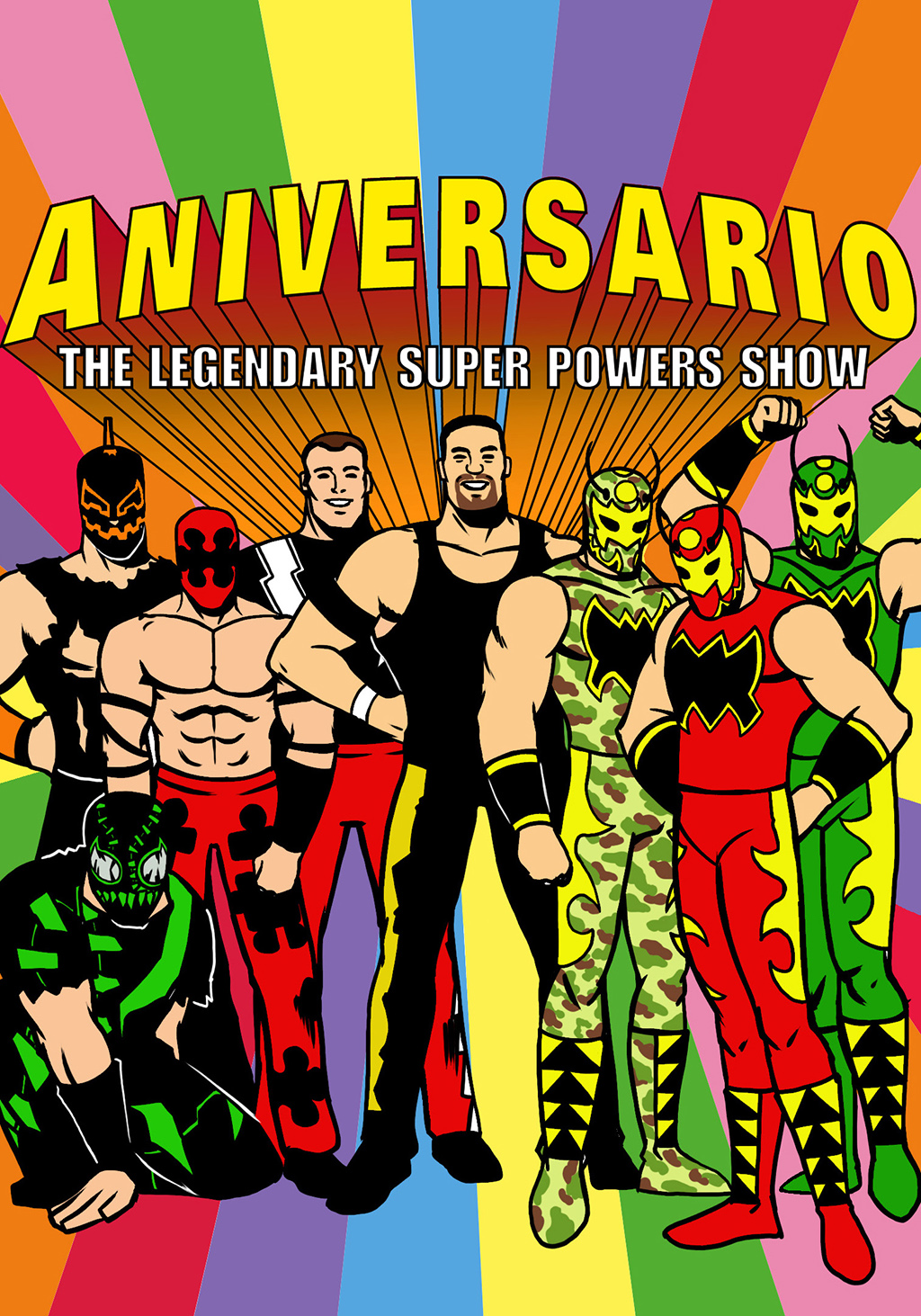 By Big Red Machine
From May 22, 2011

DASHER HATFIELD vs. JAKOB HAMMERMEIER - 5/10

LOVE the finish! That BDK... they piss me off SO MUCH!


3.0 vs. CLAUDIO CASTAGNOLI & ARES - 6/10
HIERACON vs. GRIZZLY REDWOOD - 4.75/10
THE BATIRI & SINN BODHI vs. SPECTRAL ENVOY - 7/10

Kodama pinned Frightmare after a Blockbuster and Frightmare sold his neck big. UltraMantis went to tend to him after the match so the Batiri snuck back into the ring to try to attack UltraMantis but he hit both of them with Cosmic Doom.


SUGAR DUNKERTON vs. ARCHIBALD PECK (w/Veronica) - Wrestling - 6.25/10, Comedy - 9.25/10

This was basically a comedy match followed by a regular wrestling match. The comedy was excellent (it's the one with the invisible basketball). The wrestling was your standard babyface vs. heel match, with Archie working over Sugar's head and getting the win via baton shot from Veronica followed by Archie's Cranial Crescendo.


EDDIE KINGSTON vs. CHUCK TAYLOR - 8.25/10

An awesome match between two CHIKARA stalwarts on CHIKARA's anniversary weekend. Kingston worked over Taylor's head for most of the match. Chucked kicked out of all three of Kingston's big head-targeting moves in succession, so Kingston busted out the guillotine choke he's started using recently to get the win.

VIN GERARD PROMO - Weird. He seemed to be trying to get Brodie to forfeit their match, then a guy walked up to him and asked Vin "did you need me for something Mr. Gerard?" Then Vin said he didn't, and abruptly left, leaving his promo unfinished.


12 LARGE SUMMIT MATCH:
Brodie Lee vs. Vin Gerard - 5.25/10

Vin wants to beat Brodie via Fingerpoke of Doom. Brodie seems to go along with it but uppercuts Vin when he goes down to make the cover. Vin stumbled back and out of the ring, and Brodie chased him around, starting things off hot. Brodie beat Vin up for most of the match until Vin managed to counter a powerslam with a small package for the upset victory.


THE COLONY vs. AMAZING RED & THE MAXIMOS (Joel & Will Maximo) - 6.5/10

The Maximos & Red worked over Fire Ant's midsection. They did a bit where Joel tried to slam Fire Ant and Soldier Ant into a patch of the ring that he sprayed a can of Raid onto. This was not the fast-paced, action-packed, spotty trios match I was expecting.

Final Thoughts
This was a decent show from CHIKARA. It was a nice little mix of a celebration CHIKARA and a fun wrestling show. I would have preferred a bit more storyline advancement, though. That is, after all, a major aspect of CHIKARA, and this is their anniversary weekend.


AWESOME Announcer Quotes

1. Mike Quackenbush- "Brainbuster! Right on the brain"