RevPro Live At The Cockpit 18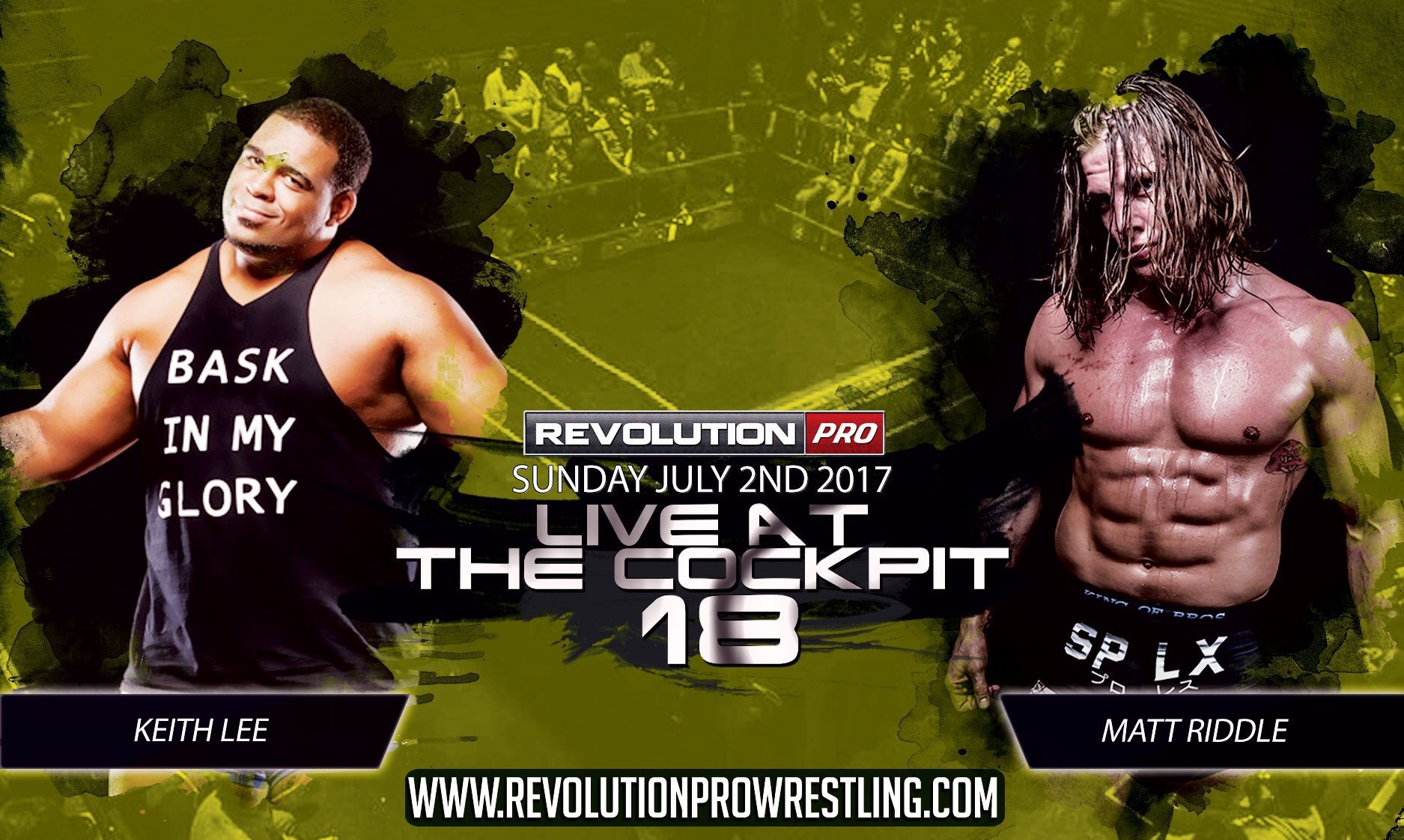 By Big Red Machine
From July 02, 2017

MAX VOLTAGE vs. ANGELICO - no rating, decent segment.

They have a good wrestling match for about two minutes before Zack Gibson came out with a mic to interrupt things. At this point I was quite annoyed, as not seeing Gibson's name on the line-up for the this show had made me quite happy because it meant I wouldn't have to sit through ten minutes of fans booing him so loudly as to prevent him from talking. When he showed up this time, interrupting a nice, technical match no less, it quite annoyed me. Even worse, his mic didn't seem to be working. And yet, as if by some sort of miracle, I was actually able to hear his promo decently clearly through the boos.

He came down on the Jim Cornette side of flips debate, and said that these two guys were all about "cartwheels" not wrestling, even though these guy had done nothing but technical wrestling so far tonight. I usually dislike heels who blatantly lie just for heat, but for some reason I actually liked this. He buried both men and pointed out that the last time RPW was in this building, he beat Angelico. Eventually Voltage could take no more and dove onto him, and he wound up fighting against both men until they seemingly disposed of him, then went right back to wrestling each other. Gibson ran in once again and referee just let him be part of the match for some reason. Personally I would have preferred to have Voltage be awarded the win here by DQ because Gibson did strike him before he got anywhere near Angelico, and for there to be an official announcement of the start of a new match, including Gibson, but on the whole I liked the idea of what they did here, resulting in...


ZACK GIBSON vs. MAX VOLTAGE vs. ANGELICO - 6/10

I guess you could say this rating is for the total of this match and the previous one stemming from the moment Gibson ran in and it kind of became a three-way. Gibson got a kind of sneaky submission victory on Voltage.


RPW BRITISH CRUISERWEIGHT TITLE MATCH:
Josh Bodom(c) vs. David Starr - 7.75/10

A nice clean win for the heel Bodom to seemingly close off this program. I'd love to see Starr become a RevPro regular, though.


THE LONDON RIOTS vs. RJ SINGH & DAN MAGEE - 5/10

A good showcase win for the London Riots while still letting their opponents look credible.


MATT RIDDLE vs. KEITH LEE - 6.75/10

A short match, considering the names involved, but it was very good and fun while it lasted, and gave us a finish that builds to a rematch quite nicely.

MATT RIDDLE PROMO - Good build to his match with Ishii next weekend. As he noted, he hasn't missed an EVOLVE show in two years, but he's missing next weekend's shows to be able to wrestle Ishii in RevPro.


SHA SAMUELS vs. ROB LIAS - DUD!

Lias ripped Samuels' suspenders off and whipped him with them. The referee told him to stop doing it and took the suspenders away... but didn't disqualify him. Then Samuels kicked Lias in the nuts for a DQ. Samuels got the suspenders and whipped Lias a bit as Lias ran to the back. A referee got in his way and talked him down... and then Lias came right back out hit Samuels in the back with a chair and kept beating on him with it. Then he demanded that the referee raise his hand. I guess this was a good angle, but I'm giving it a dud because there really should have been a DQ for the whipping. At least have the whipping part happen during a ref bump or something.


SAMI CALLIHAN vs. EDDIE DENNIS - 6.25/10

Eddie Dennis must have a death wish. That's the only reason I can think of why someone would try to double-cross Sami Callihan, then casually punch him in the face instead of begging for your life. The referee must have one, too, or else he would have called for a DQ when fans were restraining Sami when Dennis was chopping him. And those fans must have one, too. Sami made his comeback and got the win, although Dennis put up a surprisingly good fight.


DONOVAN DIJAK vs. DAVE MASTIFF - 8.25/10

Dijak pretty much always delivers in RevPro, and this time was no different. They told the story of Mastiff working Dijak's arm so he had to basically fight back with his feet and had trouble applying pressure on covers and stuff and it was really good, but then, during what seemed like the comeback Mastiff cut Dijak off again and went back to work on the arm and things got crazy. Dijak even tried some sort of crazy corkscrew senton but landed on his bad arm. This match came totally out of nowhere and got really intense, and they made great use of their size, but not in the usual hoss fight way. An awesome match that is definitely worth checking out.

POST-MATCH SEGMENT - DAVE MASTIFF STARES DOWN KEITH LEE!


RPW BRITISH TAG TEAM TITLE MATCH:
CCK(c) vs. Josh Wall & Kurtis Champman - 4.5/10

Early on, the story of this match was that Chapman and Wall, who are basically RevPro's version of young-boys, were not shown any respect whatsoever by CCK. You'd think that this would naturally result in them fighting back and showing everyone that they deserve respect, with CCK being heels if they don't eventually give it when it is due... but they never really did that. Instead Wall and Champman just spent most of the match getting demolished by CCK. They're only real nearfall came after a ref bump and interference by Rob Lynch to prevent CCK from using weapons. By the end they had hit the point where Champman continuing to kick out almost came off as stupidity instead of bravery, since his team had never once shown that they had any real chance to win the match so all he was doing by kicking out was subjecting himself to more punishment.

Final Thoughts
A decent show from RevPro, but mostly on the strength of the Crusierweight Title match and Dijak vs. Mastiff. They did seem to have a bit of important storyline stuff going on here, but most of the wrestling was just kind of there. Decent, but rarely really approaching good.