RevPro Live at the Cockpit 16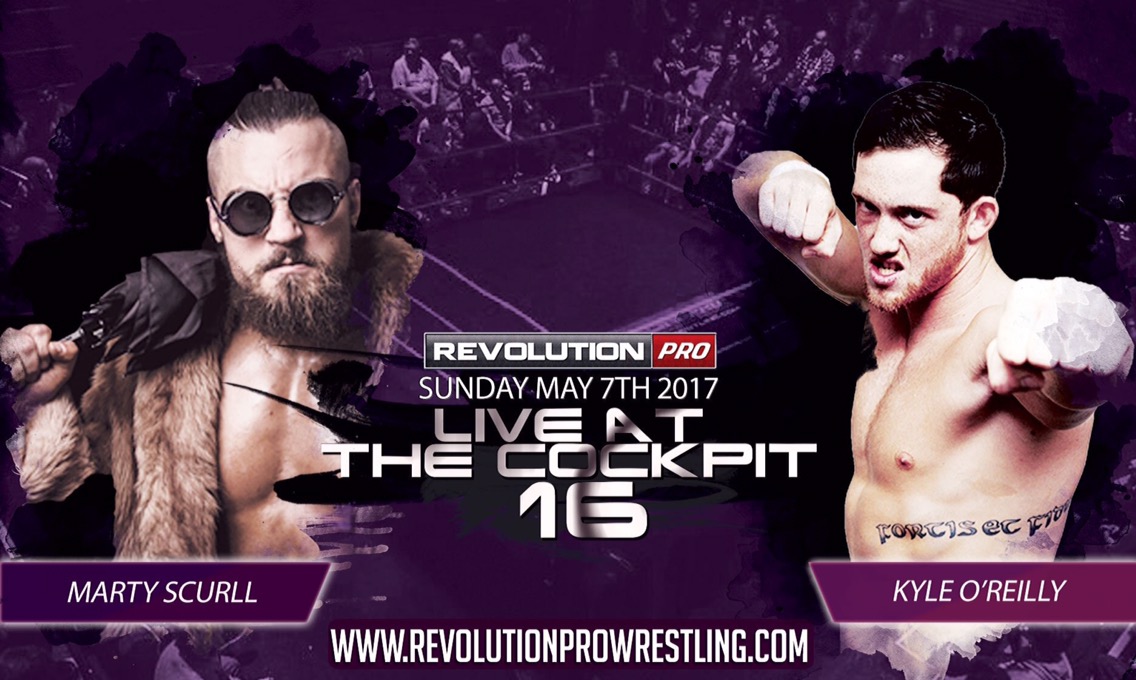 By Big Red Machine
From May 07, 2017

ASHLEY DUNN, JOSH WALL, & KURTIS CHAPMAN vs. ASH DRAVEN, KARA NOIR, & MALIK - 5.5/10

One match in and we've already seen one Canadian Destroyer variant. At least this one was the finish. Everyone in this match looked good aside from the weirdo in the facepaint. Imagine if Darby Allin trying to be Shinsuke Nakamura, but he does all of Nakamura's wacky body movements at the speed that Goldust would do his wacky body movements. Terrible.


ZACK GIBSON vs. RYAN SMILE - 7/10

Gibson worked the arm. Smile is probably one of my five favorite babyfaces right now.

JINNY COUTURE PROMO - GREAT heel stuff.


ALEX WINDSOR vs. JINNY COUTURE - 3.5/10

The match was pretty boring. I was begging Windsor to stop kicking out about five minutes before she did. Windsor took way too long to start showing any sign of fighting back, and I HATED that strong style "smile and say 'hit me again please'" spot. After that much of a beating AND Jinny drawing on her face in lipstick, you can't just smile and ask your opponent to hit you.


DONOVAN DIJAK vs. JOSH BODOM - 7.5/10

Dijak tried to start things off hot with a dive but it looked like he hit his own head on the apron in the process. He was busted open, but otherwise seemed to be fine, so that's good. He did also hit, though, so it didn't really interfere with their planned start to their match. The match was essentially these guys going nuts throwing haymakers at each other (all targeting the head) with some nice reversals and little twists thrown in. My one issue with the match was that the referee made almost no effort to get the title belt away from Bodom when he was clearly going to use it as a weapon. The reason for that was so Ashley Dunn could come out and do just that, resulting in Dijak hitting Bodom with a third Feast Your Eyes to finally get the win on Bodom in their third RevPro encounter.


RPW BRITISH TAG TEAM TITLE MATCH:
CCK(c) vs. The London Riots - 6.75/10

A very good match that set up well for a rematch at a bigger show.

POST-MATCH SEGMENT - Good. CCK offer a post-match handshake but the London Riots attack them... as well they should. What kind of douchebag cheats someone out of a title match- including hitting someone with a weapon- and then expects a f*cking handshake afterwards?


EDDIE DENNIS vs. LORD GIDEON GREY - 6.5/10

This was a very strange match that just kind of... worked. It started off with Eddie trying to break Lord Gideon out of his depression with some antics but those only made Lord Gideon get annoyed and he started to get angry and fought hard but every time he built some momentum Eddie would get serious on him and just make him look like a chump, which only made Lord Gideon more angry and more frustrated. The way Eddie would usually cut Lord Gideon off was just a big straight punch in the face, which managed to come across as both funny and serious because... well... it's Lord Gideon Grey getting punched in the face. But at the same time the pathetic-ness of the whole thing actually got me behind Lord Gideon, to the point where I popped huge when he picked up the win.


ROB LIAS & SHA SAMUELS vs. RJ SINGH & DAN MAGEE - 4.5/10

Samuels cut a good pre-match promo setting things up. The match was short, but fine for the time it got. It's always good to see RJ Singh pick up a win. If WWE wanted a star for India why didn't they just sign Singh? He's a million times better than Jinder Mahal.

POST-MATCH SEGMENT - Good. Lias got in Samuels face for losing and shoved him so Samuels beat him up.


KYLE O'REILLY vs. MARTY SCURLL - 8.5/10

Exactly what you'd expect from these two: lots of hard strikes and lots of working the arm. This would have been an 8.75 if not for a random comedy spot they did in the middle of the match, and more importantly MARTY SCURLL BROKE THE REFEREE'S FINGERS AND WAS NOT DISQUALIFIED.

Final Thoughts
A fun show from RevPro, as always, with both an excellent main event and what could be a major storyline moment for Lord Gideon Grey (of all people!).