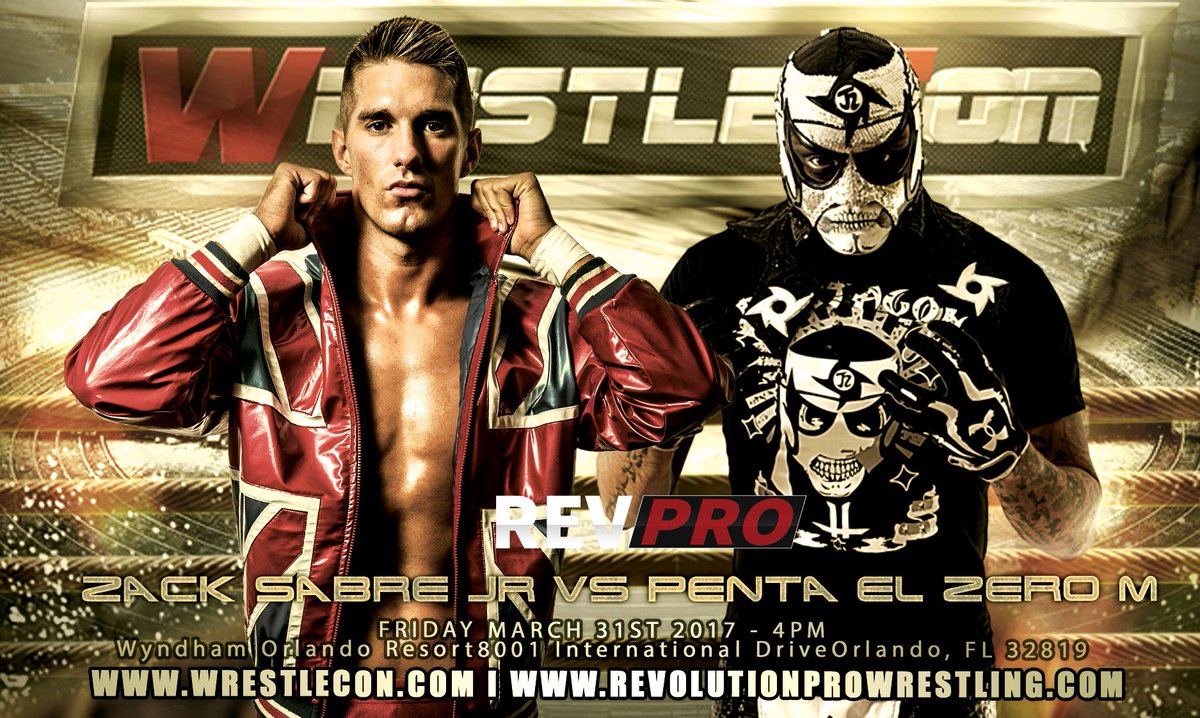 By Big Red Machine
From March 31, 2017

JAY WHITE vs. SAMI CALLIHAN - 6.75/10

A solid match that felt like a big moment for Jay White when he took all of Sami's offense and made Sami tap out clean.


JEFF COBB vs. MARTIN STONE - 6.5/10

According to the babyface announcer, there are people claiming that Martin Stone is the best striker in all of pro wrestling. I'm going to go ahead and guess that these people are all members of Martin's immediate family because that is a ridiculous assertion in a world with Katsuyori Shibata, Chris Hero, Tommy End, Go Shiozaki, Roderick Strong, the American Wolves, and Togi Makabe.
The match was a good combination of wrestling and striking, and the finish looked excellent. Stone becomes the second guy to pick up an upset win tonight.

LORD GIDEON GREY PROMO - Lord Gideon is still depressed due to his recent string of losses. They have added Rishi Ghosh giving him a big hug to try to cheer him up from the most recent Portsmouth show to his entrance video, which made me smile... but unfortunately it failed to make Lord Gideon smile. He cut a promo explaining the situation, then called out Swoggle, who is one of the two people he holds most responsible for his misfortune. Swoggle comes out so we get...


LORD GIDEON GREY vs. SWOGGLE - no rating, good comedy match.

Poor Lord Gideon. Everyone is against him. Not just Swoggle and the fans. Even THE REFEREE is clearly working against him. He even bit Lord Gideon's ass just because Swoggle told him to.
We got the standard set of comedy spots in the beginning, followed by Swoggle taking Lord Gideon to "Suplex Village" (because "it's not quite as big as a city"). Then he started jumping around like Brock. That was fantastic. Then he immediately got hit with Lord Gideon's finisher, "Fifty Shades of Grey," and got pinned. Hopefully this is the start of a turnaround for poor Lord Gideon.


RICOCHET vs. MARTY SCURLL - 7/10

Very enjoyable except for the one segment of the match that was all a combination of comedy, stalling, and these playing wrestler by imitating their favorite wrestlers from the 90s instead of actually being pro wrestlers.

POST-MATCH SEGMENT - dragged on for too long. Just do your Kris Travis acknowledgement and have that be it. We don't need to waste time with Marty rambling on about rematches and loving wrestling and stuff. Then Ricochet talked about how "The Villain" Marty Scurll is such a nice guy. Marty accidentally called Ricochet by his shoot name. Um... I mean... he confused Ricochet with Trevor Lee. Yeah. That's what happened.


RPW INTERIM BRITISH CRUISERWEIGHT TITLE MATCH:
Josh Bodom(c) vs. Davis Starr - 7.5/10

A great match, but I was absolutely shocked that they didn't do a dirty finish here, as that would have let Bodom be the interim champion to go have his confrontation with absentee champion Will Ospreay while keeping Starr strong as a babyface to chase either the interim or linear cruiserweight titles (which I have a feeling Bodom will wind up with soon enough due to Ospreay's commitments to both New Japan and ROH). It's not like Starr is dead in the water here or anything as he put on another great showing and Bodom did cheat during the match, but he I think a more protective finish would have worked better.


WILL OSPREAY vs. REY FENIX - 6.75/10

There were lots of cool spots and it was definitely an amazing display of athleticism, but it lacked the sort of intensity necessary to make it feel big in any way. Compare this to their PWG match last year (which was actually four minutes shorter than this match). Both had hots crowds and were full of impressive athletic maneuvers, but that match had an intensity that his one lacked.


SHANE STRICKLAND & RYAN SMILE vs. THE UNBREAKABLE F'N MACHINES (Michael Elgin & Brian Cage) - 8/10

I'm almost certain I've said this on every RevPro show he's been on this year, but RYAN SMILE IS A FANTASTIC UNDERDOG BABYFACE. This was the classic match-up of the big strong dudes against the smaller, quicker dudes, and it is a story that never fails.


RPW BRITISH HEAVYWEIGHT TITLE MATCH:
Zack Sabre Jr.(c) vs. Penta el 0M - 8.25/10

That opening spot is bringing me back to AJ Styles vs. Minoru Suzuki from the 2014 G1. That's a good place to be brought back to. They did do a very good job of playing off of that sort of clash of personalities, and there was the expected excellent arm-work and one or two big dead-drops, which made for an awesome match.

Final Thoughts
A great show as usual for RevPro, with everything delivering to at least a reasonable level per expectations aside from Ospreay vs. Fenix. The only real complaint I have is that we didn't get any sort of confrontation between Ospreay and Bodom, which Bodom seemed to have been building up specifically for this show in his promo at the previous show. Even with that storyline disappointment, the in-ring action on this show makes it definitely worth checking out.