RevPro Sittingbourne Spectacular 2016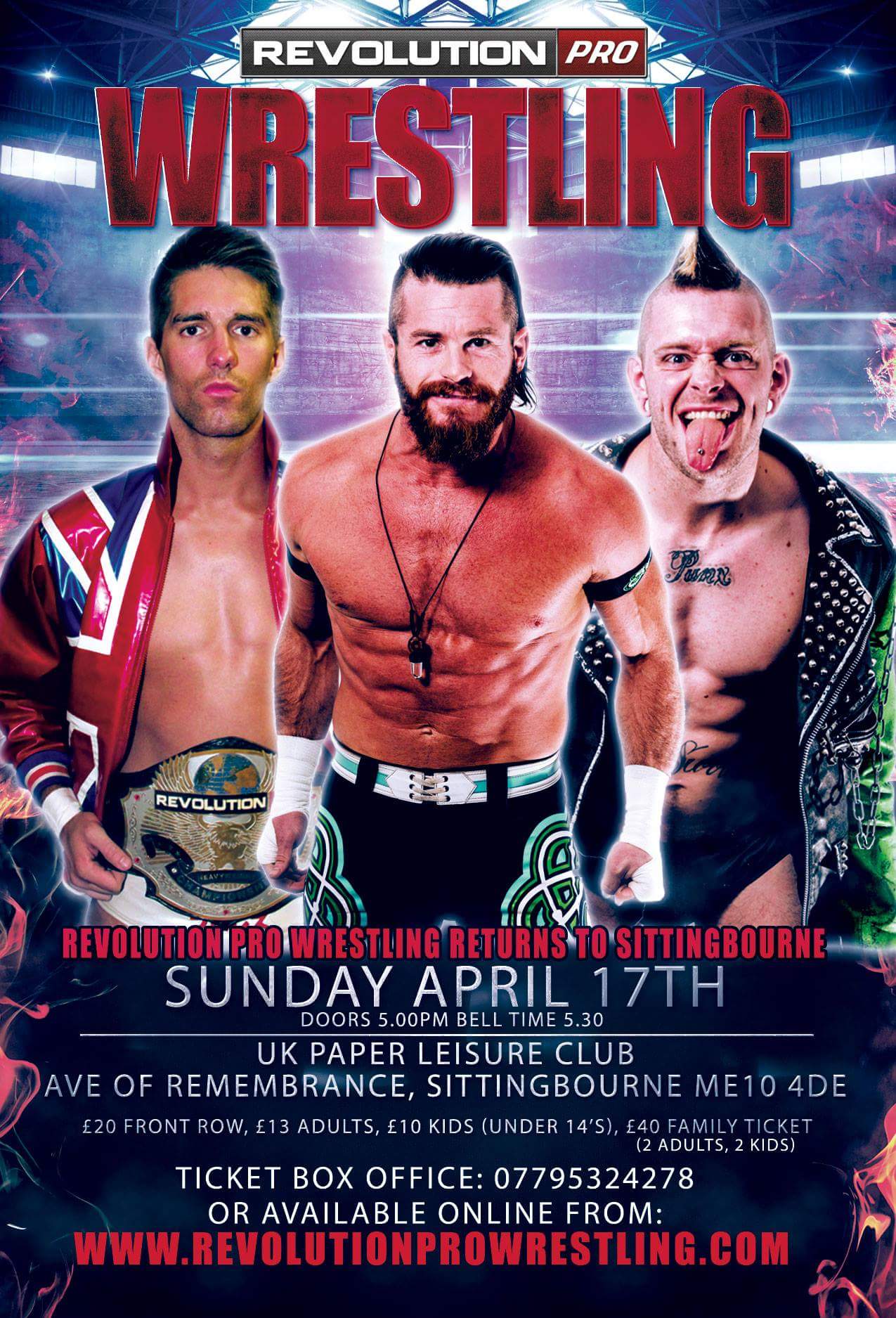 By Big Red Machine
From April 17, 2016

WILL OSPREAY PROMO - an AWESOME patriotic babyface promo built around, of all things, his loss to KUSHIDA at Invasion Attack. Then he announced he was going after the RPW Cruiserweight Title and put that title on the same level as the Heavyweight Title.


MATT SYDAL vs. PETE DUNNE - 7.5/10

A great match with a finish that sets up not only for a rematch, but for matches down the line for both men against Ospreay, too.

MATT SYDAL PROMO - or they could just do a three-way. That would work, too.


BIG DAMO vs. DALTON CASTLE (w/the Boys) - 6.5/10

The story here was that Dalton was the heel, using the Boys to distract Damo.


ACH vs. RICOCHET - 7.75/10

Great match, but I really could have done without the Austin spots and the Taker-Brock spot. Doing that sort of thing makes you look like kids playing wrestling instead of like you are real pro wrestlers yourselves.

LEGION OF LORDS PROMO - fun, as always


KURTIS CHAPMAN & MATT NATHAN vs. THE LEGION OF LORDS - 6.5/10

Rishi Ghosh's reveal of his leopard-print gear got, like, Icarus' back tattoo levels of heat. The match was a lot longer than I expected it to be, and it gave me a new appreciation for the Legion of Lords' ability to make rookies look great in the ring.


DONOVAN DIJAK vs. JAMES CASTLE - 6.75/10
RPW BRITISH HEAVYWEIGHT TITLE MATCH:
Zack Sabre Jr. vs. Michael Elgin - 8.5/10

Elgin works the head, Zack works the arm, and they hit each other really hard. It was awesome.

POST-MATCH SEGMENT - Zack Sabre Jr. and Damo have a segment to set up a title match next month. Elgin thinks Damo is an ass for trying to pick on Zack after he had just wrestled a twenty-minute match. He offers Damo a match any time Damo wants, then puts Zack over on the mic.

A GREAT show RevPro, as usual. RevPro is definitely the best promotion you're not watching, so start watching it!