By Big Red Machine
From April 18, 2008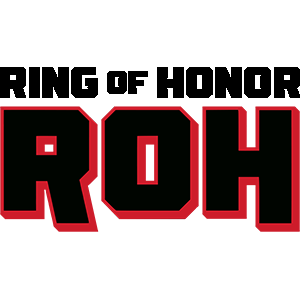 ROH Tag Wars 2008 (4/18/2008)- Detroit, MI

AGE OF THE FALL PROMO- Awesome stuff by Jimmy Jacobs hyping up all of the AOTF's matches tonight, especially the main event.

SHANE HAGADORN PROMO- Hagadorn tells us that Adam Pearce won't be able to be here tonight... and the crowd pops. Pelle Primeau comes out and chases Hagadorn away, setting up for...

PELLE PRIMEAU, MITCH FRANKLIN, & ERNIE OSIRIS vs. MICHAEL ELGIN, MICHAEL NAKAZAWA, & DANNY DANIELS- 4.5/10

RHETT TITUS vs. SILAS YOUNG- 4.25/10

CHRIS HERO AND LARRY SWEENEY BACKSTAGE- Sweeney was good, but Hero started this segment out doing a stretch that, combined with his occasional groaning, seemed a lot more like he was practicing taking it doggystyle than getting a workout.

JIGSAW vs. JOEY MATTHEWS (w/Allison Wonderland)- 4.5/10

DELIRIOUS & DAIZEE HAZE BACKSTAGE- good

NIGEL MCGUINNESS & CLAUDIO CASTAGNOLI vs. KEVIN STEEN & EL GENERICO- 7.25/10
Good pre-match promos, a very good story, and a super-cool finish.

CHRIS HERO, BOBBY DEMPSEY, & LARRY SWEENEY BACKSTAGE- I didn't like it. Hero is a jerk. We get it. This just seemed way too much like overkill.

FALLS COUNT ANYWHERE MATCH: Delirious vs. The Necro Butcher (w/Zack Gowan)- 7/10

MCMG PROMO- good

THE VULTURE SQUAD (Jack Evans & Ruckus) vs. SWEET N' SOUR INC. (Chris Hero & Brent Albright)- 6/10
Fairly standard and formulaic.

THE BRISCOE BROTHERS vs. AUSTIN ARIES & KOTA IBUSHI- 8.25/10.
Tons of fast-paced action

DAVE PRAZAK INTERVIEWS AUSTIN ARIES & LACEY- not good. Just an attempt to build suspense for tomorrow night, but really seemed unnecessary.

DAIZEE & DELIRIOUS BACKSTAGE AGAIN- unnecessary

THE MOTOR CITY MACHINE GUNS vs. THE AGE OF THE FALL (Jimmy Jacobs & Tyler Black)- 9/10
AMAZING MATCH! This told a very different story from most tag team matches as the story here was really Jacobs vs. Shelley rather than MCMG vs. AOTF.

In a hilarious moment, while Tyler Black was walking to the back, he was getting flipped off by all of the fans but was just completely ignoring it... until some guy shouted "DO IT FOR HER!" at which point Tyler finally gave in a flipped the guy off.

AGE OF THE FALL BACKSTAGE- GREAT! After watching this segment, you can really understand how Jimmy would become so deranged over the course of the rest of the year.

Overall, a great show for ROH, and a must-buy for Jimmy Jacobs fans.