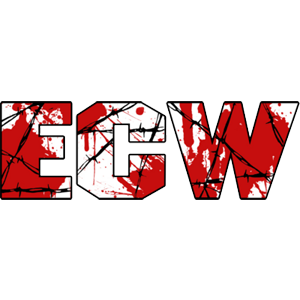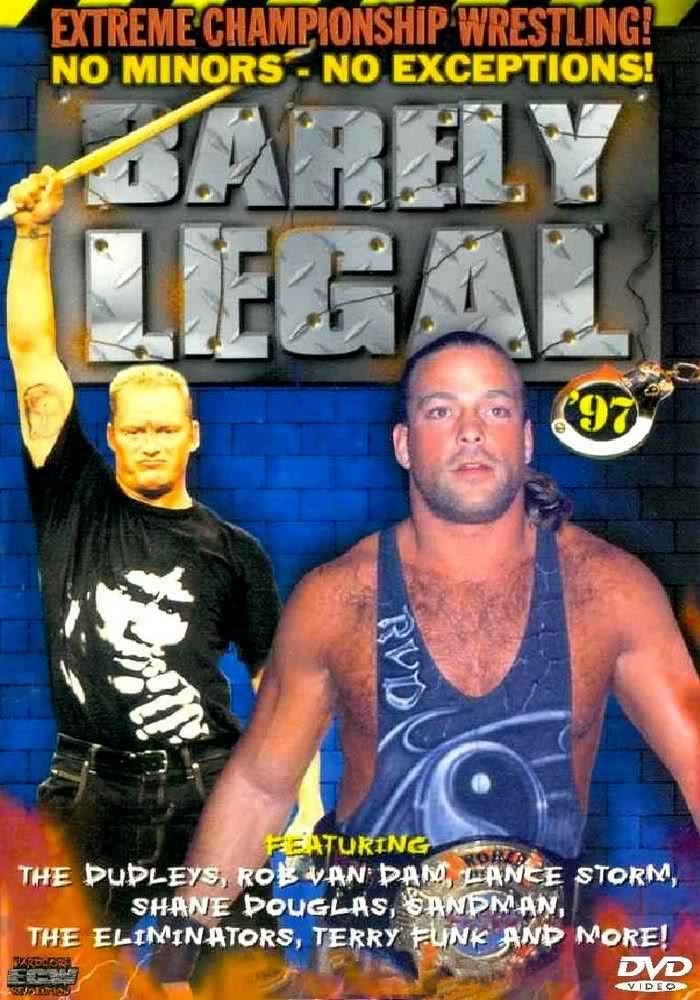 By Big Red Machine
From April 13, 1997
Discussion
ECW WORLD TAG TEAM TITLE MATCH:
The Dudley Boyz(c) (w/Sign Guy Dudley & Joel Gertner) vs. The Eliminators - 4.75/10

Good action, but no real story to speak of. Apparently this was a title match, which wasn't ever mentioned once, (until the announcement at the end of the match).

I also have one other major gripe with this match. The match stared off with Sign Guy attacking the Eliminators from behind, then getting hit with a Total Elimination this wasn't good for the first match on the fist ever PPV (or for any match on the first ever PPV) for a few reasons:

1. We (The hypothetical new fans tuning in for the first time) have not been told yet that ECW has no DQ's, so they would be wondering why there was no DQ to the interference.

2. We don't know that the Total Elimination is a finisher (after all, it is just the first move we have seen), so we can't get as excited about it as we should be.

3. Sign Guy hasn't done much of anything yet, so, for us, there is no heat on him, and thus him taking the Total Elimination doesn't mean anything for us. The Total Elimination that Gertner took after the match meant a lot more because he was such a jerk doing his schtik.

4. If the first thing you heard the announcer call in a match was Joey's voice-cracking "TOTAL ELIMINATION!" how would you react (and yes, I realize that this is Joey's fault, rather than the guys in the match, but they had to know how he was going to call it)? I love Joey's commentary and it still annoys me whenever I hear it because is sounds so damn stupid.

SANDMAN VIDEO PACKAGE - Good.

CHRIS CANDIDO PROMO - Okay


LANCE STORM vs. ROB VAN DAM - 6/10

I would have given it more, but between a pretty bad botch by RVD towards the end, and the finishing sequence starting with what Lance Storm has acknowledged to be same of the lamest, most pathetic chair shots ever, the ending to this match was just bad.

RVD PROMO - Okay


THE GREAT SASUKE, GRAN HAMADA, & MASATO YAKUSHIJI vs. DICK TOGO, TAKA MICHINOKU, & TERRY BOY - 8/10

Awesome match. Like Dragon Gate' but with selling! Once again, though, I have to gripe about things form the "new fan" perspective. Having Togo, Taka, & Terry Boy wrestle under the bWo banner was a mistake. The bWo is a parody. Stevie, Meanie, & Nova could get away with it because they used it for comedy. The Japanese guys, though, were just wrestling in bWo shirts. When a parody isn't used for comedy, it just looks like an 8th rate rip-off. Also, it would have been nice if Joey would have told us that this match was under Lucha Rules, because I got confused when they used tags in the beginning, but then stopped towards the end.

STEVIE RICHARDS PROMO - Very good.

SHANE DOUGLAS PROMO - GREAT!


ECW TV TITLE MATCH:
Shane Douglas(c) (w/Francine) vs. Pitbull #2 - 7.25/10

Started off great with both men working over each other's neck, and great escalating violence, but at some point along the way (it seemed to start when they went for the chain) they kind of lost that and it became something less than it should have been. Still a great hardcore match, but it just felt like it lost the story halfway through. A DDT on a weapon or a piledriver would have been a MUCH better finish than what they did here.

POST MATCH ANGLE WITH RICK RUDE - GREAT!

RAVEN PROMO - Bad. There are three people competing for tonight's title shot. Raven only talks about one of them in his promo. Way to give away the finish to one of your main events, Raven.


SABU vs. TAZ (w/Bill Alfonzo) - 7.75/10

This was billed as the "Grudge Match of the Century" but it sure didn't feel like it. It felt like a great hardcore match between two guys who didn't like each other too much, but it didn't feel like a fight. It didn't feel like there was hate there. Also, neither Joey Styles nor a video package did anything to explain WHY this was such a big match to the new fans they assumed they were going to draw with PPV.

AFTERMATH - Very good, excluding the Sabu botch.


THREE WAY DANCE IN WHICH THE WINNER GETS AN ECW WORLD HEAVYWEIGHT TITLE SHOT LATER TONIGHT:
Terry Funk vs. The Sandman vs. Stevie Richards (w/the bWo) - 8/10

Joey did a great job of hyping up all three guys before the match.


ECW WORLD HEAVYWEIGHT TITLE MATCH:
Raven(c) vs. Terry Funk - No rating. Eh segment

Way too much of this focused on Raven and Tommy. I also didn't like how Tommy made a whole big deal about how he Funk had to do it himself and how Tommy wasn't going to interfere... but then Tommy interfered anyway, and it didn't matter for the finish.

Final Thoughts
Overall, a very good show from ECW, but it had some major failings as a first PPV. It was not very friendly to new fans. I also think that Tommy Dreamer not wrestling at all was a big mistake. I think they should have put Tommy in RVD's spot. RVD still would have had a part to play on the show, but this would have gotten Tommy the exposure he should have gotten.<
LATEST REVIEWS