By Big Red Machine
From January 25, 2008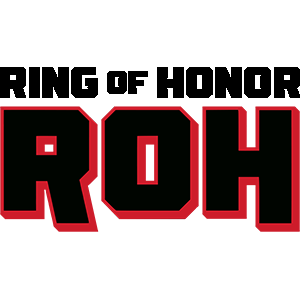 ROH Breakout (1/25/2008)- Dayton, OH

NIGEL MCGUINNESS PROMO- great!

SWEET N' SOUR INC. BACKSTAGE- good promos by Hero & Sweeney.

THE BRISCOE BROTHERS vs. JIGSAW & MATT CROSS (well... I think it is Matt Cross, since it is unlikely that a young Fidel Castro would be wrestling in ROH in 2008)- 5/10

AGE OF THE FALL SEGMENT- Very good promos by Lacey and Tyler.

CLAUDIO CASTAGNOLI vs. ADAM PEARCE (w/Shane Hagadorn)- 5/10

FIP WORLD HEAVYWEIGHT TITLE MATCH: Erick Stevens(c) vs. Davey Richards vs. Austin Aries- 7.5/10

NO DISQUALIFICATION TAG TEAM MATCH: El Generico & Delirious vs. The Hangmen 3 (Brent Albright & BJ Whitmer) (w/Shane Hagadorn)- 7.5/10

JIMMY JACOBS PROMO- A good promo but... oh Jimmy. I bet you wish you had a time machine so you could stop yourself from cutting this promo (or maybe so you could go back and stop Cary from firing Gabe until early 2009 so that this angle could at least go somewhere good).

DAIZEE HAZE vs. LACEY (w/Jimmy Jacobs & Allison Wonderland)- 4/10 Good aftermath and a GREAT promo by Joey Matthews that let smoothly into...

RODERICK STRONG & ROCKY ROMERO vs. JIMMY JACOBS & JOEY MATTHEWS- 7.75/10

BRYAN DANIELSON vs. TYLER BLACK- 8.75/10. Awesome match, but I really didn't like the finish. When you have a move that they have protected that much (and teased as often as Tyler has in ROH), having it get kicked out of should not only be a big deal, but should take a lot out of the other guy. Having it get kicked out of into a small package for the win is one of those things that looks cool, but it bad psychology.

ADAM PEARCE PROMO- very good

STEEL CAGE MATCH FOR THE ROH WORLD TITLE: Nigel McGuinness(c) vs. Chris Hero (w/Sweet N' Sour Inc.)- 8/10, but it felt like some of the Bobby Dempsey stuff really took over the match.

Overall, an awesome show from ROH, with a whole bunch of great matches and some good build up to the next night's show, Without Remorse. Definitely recommended.