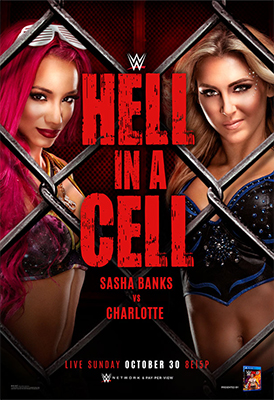 By Big Red Machine
From October 30, 2016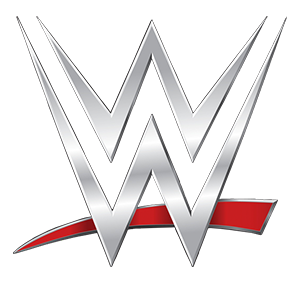 WWE Hell in a Cell 2016 (10/30/2016)- Boston, MA


KICK-OFF SHOW:
Renee jovially welcomes us to "the most dangerous night of the year." This should not ever happen. Booker T then proceeded to laugh in anticipation of these dangerous matches. This, too, should not happen.
F*ck it, I can't take this. Time to just find the match.

RICH SWANN ON THE KICK-OFF SHOW PANEL- I laughed my ass off at Booker and Lawler saying that no one had ever asked them to let them win a match. Wrestling matches with a predetermined outcome? What a ridiculous and outlandish concept!
Rather than talk about Rich's career, Renee asked him to show her how to dance. He danced a bit, then Booker and Renee failed at dancing.

AHHHHHH! MAURO AND COREY GRAVES CALLING A MATCH TOGETHER!

SIN CARA, LINCE DORADO, & CEDRIC ALEXANDER vs. TONY NESE, DREW GULAK, & ARIYA DAIVARI- 6.5/10
This was your standard TNA X-Division opener.

NEW DAY IN THE SOCIAL MEDIA LOUNGE- am I the only one who was amazed that asking Xavier what video game he was most looking forward to playing was not a set-up for a plug for WWE 2K17?

THE FINAL PUSH FOR THE WOMEN'S HIAC- we just got a long lecture from Mick Foley about how dangerous Hell in a Cell is… and now Booker T has declared these women making history by being the first ever women to participate in HIAC as his "shucky duck quack quack moment of the night." Then Lita laughs while saying that maybe they really don't understand what they're getting into but oh well, too late.
Yeah… This kick-off panel can't help but make things into a joke. Hell… LAWLER is the one being the most serious!

MAIN SHOW:
HELL IN A CELL MATCH FOR THE WWE UNITED STATES TITLE: Roman Reigns(c) vs. Rusev- 7.5/10
One third of our "triple main event" is kicking off the show. I didn't realize that the Kiss Demon was added to this match. The match was felt like more of a weapons match than a Hell in a Cell match, especially after the first few minutes were over. The violence was certainly there and they build up to their big spots very well.

KEVIN OWENS PROMO- awesome.

DANA BROOKE vs. BAYLEY- 4.25/10
Dana worked the injured shoulder. Bayley won.

FOLEY & STEPH ANNOY THE F*CK OUT OF ME BACKSTAGE IN THEIR EFFORTS TO PLUG SURVIVOR SERIES-
Jericho shows up and wants to be on Team Raw. He and Foley had an argument.

ENZO & CASS PROMO- good.
If you didn't pop for the awesome Toy Story reference at the end, you have no soul.

COLIN CASSADY & ENZO AMORE vs. KARL ANDERSON & LUKE GALLOWS- 4.5/10
Someone has a sign that says "#HotAsianWife" for Anderson. A random line from a random promo from months ago… and this guy decided to make it into a sign.
This was a standard tag match, but it's nice to remind us that the heels can win clean every once in a while.

HELL IN A CELL MATCH FOR THE WWE UNIVERSAL TITLE: Kevin Owens(c) vs. Seth Rollins- 8.5/10
The match was awesome. They did a fantastic job of making every spot mean something and they certainly made the cell feel like it mattered. I get why they did the Jericho interference (to make this one feel different from the other two and to keep Seth as a viable contender), but I really don't like it. The idea here was that Jericho wouldn't be able to help Owens like he did at Clash of Champions, but they basically killed that aspect of Hell in a Cell here by having Jericho interfere. If you're not willing to book a match with decisive, one-on-one finish, don't book Hell in a Cell.
After the match, Jericho laid Rollins out with the Codebreaker. I guess that's where they're going next month, although Jericho vs. Owens for the title would have meant more. Jericho has been around for so long at this time around that I figure this has got to be his last month coming up.


WWE CRUISERWEIGHT TITLE MATCH: TJ Perkins(c) vs. Brian Kendrick- 7/10
Seeing TJP tap out was very disappointing, but the finish was done very well.

SHEAMUS & CESARO BICKER PREDICTABLY BACKSTAGE- snore

NEW DAY PROMO- long and full of cheap babyface pops, which irked me because they were in Boston.

WWE TAG TEAM TITLE MATCH: New Day(c) (w/Kofi Kingston) vs. Sheamus & Cesaro- 7.25/10
It's a f*cking PPV. Why do they insist on always doing these damn Dusty Finishes with New Day?

HELL IN A CELL MATCH FOR THE WWE WOMEN'S TITLE: Sasha Banks(c) vs. Charlotte- 9/10
They brawled around before the match actually started, resulting in Sasha getting powerbombed through a table, which led to one of those obnoxious teases that the babyface won't be able to continue when we all know that she will, so it's just a waste of time. Even worse, doing this the way they did (with the big spot coming via bump through the announcers' table) takes away from everything they've been doing to build up to HIAC by having it not be the ultra-dangerous environs of the cell that caused the injury.
Also, if the doctors won't let Sasha wrestle, then her getting of the stretcher and hitting them shouldn't change that. The referee should follow the doctor's instructions and award Charlotte the match via forfeit. I really hated the spot where Charlotte immediately tried to run out of the cell. That goes against everything they have been pushing with this match.
So now that all of that is out of the way, these two had A LOT of pressure on them. WWE pushed so hard that this match would be historic and that meant that anything less than a fantastic performance from these two would be seen as a disappointment. Luckily, they were up to the challenge, and they went out there and had a fantastic match. They worked Sasha's back the whole time and stayed on that story the whole time and it worked perfectly… almost too perfectly, because Charlotte going over in the end was such a downer. WWE ensured that history would remember this match. Charlotte and Sasha ensured that history would remember this match as much more than a PR stunt.

A very up and down PPV from WWE. The Hell in a Cell matches all delivered, but there was a lot of other stuff that wasn't PPV quality, either in match quality or finish. There were way too many disappointing endings, and it felt like nothing got solved, especially on the top half of the card. If you watch nothing else from this show, though, make sure to watch the Women's Title match.