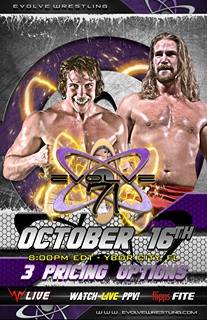 By Big Red Machine
From October 16, 2016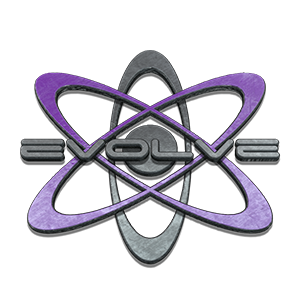 Evolve 71 (10/16/2016)- Ybor City, FL

FIGHT TO A FINISH: Drew Gulak vs. Timothy Thatcher- 6.5/10
This was definitely a fight, but I was expecting something a lot more brutal. They brawled all over, but it was mostly punch-kick stuff. The match ended just as it el tike it was starting to really heat up. The finish was Gulak making Thatcher tap to a Dragon Sleeper in the ropes, keeping the motif of submissions in the ropes and otherwise illegal moves going in this Thatcher vs. Catchpoint feud.

POST-MATCH SEGMENT- Stokely Hathaway once again tries to recruit Timothy Thatcher… and this time Thatcher accepts!

JASON KINCAID vs. TRACY WILLIAMS- 7.75/10
The overall story here was Jason Kincaid wanting to prove himself and he sure did. They also worked in some other small stories like Kincaid's quest to finally hit Tracy with a double stomp.

JOE COLEMAN & ERIC LOCKER vs. THE GATEKEEPERS (w/Ethan Page)- squash

ETHAN PAGE PROMO- because he punched a referee last night, he has been fined both nights of his pay this weekend. Hooray for consequences! Page vows to "bring utter chaos to Evolve wrestling." The first step in this is demanding that his match happen right now. Sure, why not?

SAMI CALLIHAN vs. ETHAN PAGE (w/the Gatekeepers)- 7.25/10

DARBY ALLIN vs. DUSTIN- 5/10
Drew Galloway joined Lenny Leonard on commentary for this match. He wasn't very good, but he didn't speak too much, either, so it was fine.

ZACK SABRE JR. vs. FRED YEHI- 8.5/10
Lots of limb-twisting that will make you cringe. Lots of exciting grappling exchanges here for the technically-inclined viewer such as myself. Zack completes his quest for the weekend, now having beaten both men who were ahead of him in the rankings. He put Yehi over on the mic after the match, and Fred definitely deserved it, having delivered the best match of his now almost year-long tenure in Evolve.

POST-MATCH SEGMENT- great!
Zack Sabre Jr. says he wants a shot at the Evolve World Title. He gets jumped from behind by that dastardly Ethan Page. Some jobbers try to make the save (including Darby Allin), but the Gatekeeper dispatch them with ease. Page Pillmanizers Zack's arm.


CHRIS HERO vs. MATT RIDDLE- 7.5/10

POST-MATCH SEGMENT- meh.
Tracy Williams comes out and challenges Hero to a match at some point in the future. Galloway comes out and attacks Riddle from behind, which distracts Williams enough for Hero to floor him with an elbow. Also, DUSTIN was there.
Galloway cut a promo in which he credited Hero's victories this weekend to his inspirational presence. He treated Hero like a servant so Hero walked out on him. The rest of Catchpoint came out to make the save and Gulak cut a short promo saying that Catchpoint was more united than ever.

Another great show from EVOLVE.