PWG Battle of Los Angeles 2016: Final Stage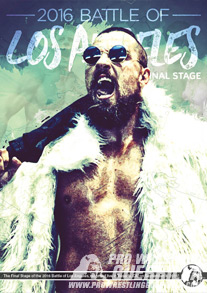 By Big Red Machine
From September 04, 2016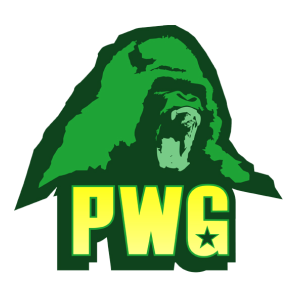 BATTLE OF LOS ANGELES QUARTER-FINAL MATCH:
Trevor Lee vs. Dalton Castle (w/the Boys)- 5.75/10

A mediocre match propped up by two awesome spots.


BATTLE OF LOS ANGELES QUARTER-FINAL MATCH:
John Hennigan vs. Ricochet- 8/10

Crazy athletic stuff with some good callbacks to Hennigan's match against Matt Sydal in the first round.


BATTLE OF LOS ANGELES QUARTER-FINAL MATCH:
Marty Scurll vs. Cody Rhodes (w/Brandi Rhodes)- 8/10

Marty Scurll has to be, without a doubt, the biggest asshole in human history. Did Adolf Hitler or Elizabeth Bathroy do worse things? Undoubtedly. But I don't think either one of them were just such complete and total dicks on a personal level the way Marty Scurll was here.

POST-MATCH BIT - a fantastic moment between Cody and the crowd.


BATTLE OF LOS ANGELES QUARTER-FINAL MATCH:
Mark Andrews vs. Chris Hero- 6/10

Did its job perfectly, but not enough action to earn a higher rating. The post-match segment was very good as well.


BATTLE OF LOS ANGELES QUARTER-FINAL MATCH:
Mark Haskins vs. Kyle O'Reilly- 7/10
BATTLE OF LOS ANGELES QUARTER-FINAL MATCH:
Zack Sabre Jr. vs. Will Ospreay- 7.75/10
PWG WORLD TAG TEAM TITLE MATCH:
The Young Bucks(c) vs. Pentagon Jr. & Fenix- 4/10

They did stuff and basically killed their moves. No one should have enough strength to pull the referee out of the ring thirty seconds after taking a Meltzer Driver on the floor. And that was nice of Pentagon Jr. To make sure he got his arm up anyway, essentially wasting the first ever kick-out of a Meltzer Driver. I absolutely despise it when the referee not only gives up on trying to figure out who the legal man is but then just decides that this is suddenly a Tornado match and is counting two pins at the same time. And that finish… If these guys have the f*cking wherewithal to spit at the Young Bucks and challenge them to do their worst with their next round of superkicks, why didn't they just MOVE OUT OF THE WAY. If they did, maybe they wouldn't have lost the match. But no. They decided that they needed to get the big pop for their supposed "fighting spirit." Fighting spirit is getting again up after you get knocked down. Fighting spirit is not letting the other guy knock you down just so you can get back up. There was no story here. They were just doing sh*t to get pops. That's all it was.
Oh. There was a post-match segment where the Bucks attacked Fenix and Pentagon Jr. after Fenix cut a promo. It's just more moves at this point.


BATTLE OF LOS ANGELES SEMIFINAL MATCH:
Trevor Lee vs. Mark Andrews- 5/10

The match was fine, but Mandrews losing seems like a huge waste of what could have been a great underdog story running through the show.


BATTLE OF LOS ANGELES SEMIFINAL MATCH:
Mark Haskins vs. Marty Scurll- 8/10

Scurll worked the leg, Haskins worked the arm and things were pretty much awesome.


BATTLE OF LOS ANGELES SEMIFINAL MATCH:
Will Ospreay vs. Ricochet- 6.5/10

Lots of flips and stuff… but at this point in the show I'm completely numb to it.


CEDRIC ALEXANDER, JUSHIN "THUNDER" LIGER, TOMMY END, CHUCK TAYLOR, & JEFF COBB vs. TOMMASO CIAMPA, BRIAN KENDRICK, MATT RIDDLE, PETE DUNNE, & SAMI CALLIHAN- no rating, meh comedy match.

Sami's team all has cat paint on because PWG. I hated the thumb in the bum stuff, but I'll give credit where credit is due and say that they came up with a very clever ending for it. Gabe is probably furious that his new poster boy is involved in this hokey bullsh*t, Quackenbush is probably pissed that they're stealing his stuff. You can have all of the sing-alongs you want but it won't make me like your comedy match any more if the comedy isn't all that funny.
Also, if you're going to such a farcical comedy match then go all of the way with it. Don't pepper in sequences like we got from Kyle and Cedric or Cobb and Riddle, or that big series of finishers at the end. And speaking of that sort of thing… comedy shmomedy. This was a CRIMINAL waste of guys like Matt Riddle, Pete Dunne, Cedric Alexander, and Tommy End.


BATTLE OF LOS ANGELES ELIMINATION MATCH FINAL: Trevor Lee vs. Marty Scurll vs. Will Ospreay- 7.25/10

Stuff. Much better is Marty Scurll's post-match speech. That's worth checking out.

This, my friends, is called burnout. There was some great stuff here, but as the show went on it all felt like it meant less and less and less. If you watch this year's BOLA, I would highly recommend that you wait a good week between each show.