EVOLVE 63: Cruiserweight Classic Flashpoint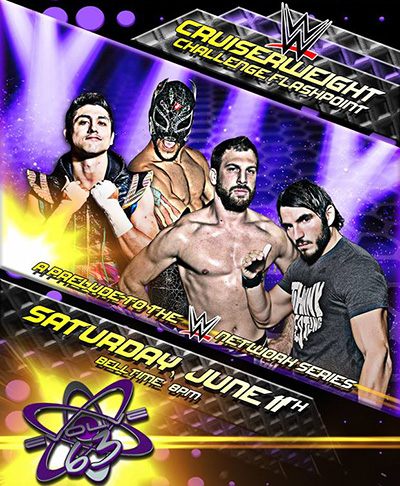 By Big Red Machine
From June 11, 2016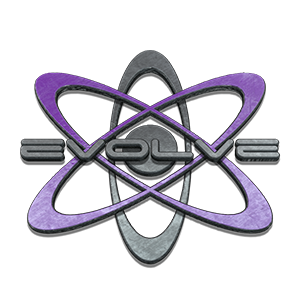 Evolve 63: Cruiserweight Classic Flashpoint (6/11/2016)- Orlando, FL

No Lenny Leonard on commentary tonight. Instead we've got Trevin Adams and Mr. Saint Laurent.

FRED YEHI vs. CEDRIC ALEXANDER- 7.25/10
GREAT opener. I hope Delirious sees Cedric's matches this weekend and becomes very sad.

THE BRAVADO BROTHERS vs. JASON CADE & DARBY ALLIN- 5.75/10
Allin is still selling his back from some of those sick bumps he took last night. Standard tag team fare with Allin as the babyface in peril. I thought Cade's basketball hoop spot was stupid. It's the not the sort of thing I watch EVOLVE to see.

TREVOR LEE vs. MATT RIDDLE- 6/10
Riddle is wearing the EVOLVE World Title belt. This was disappointing for a Matt Riddle match.

EVOLVE WORLD TITLE MATCH: Timothy Thatcher(c) vs. Tracy Williams- 6.75/10
All of the Catchpoint guys except for Riddle came out with Williams before the match but he sent them to the back saying he didn't want anyone to be able to claim that Thatcher was distracted or anything like that. His teammates respected his wishes.
The mat wrestling and submissions and suplexes were all pretty great, but when they tried to do some strong-style striking it came across as just being weak.

POST-MATCH SEGMENT- good
Riddle came out with the title belt and said some very unflattering things about Tracy Williams while Williams was out recovering on the floor. Riddle wants a title shot. Stokely Hathaway came out and cut a promo saying that TJP deserves a title shot. Thatcher said that TJP will get a title shot, and after that, Riddle will get his title shot… in a No Holds Barred match! Riddle agreed to this.

INTERVIEWS WITH THE WRESTLERS IN THE CRUISEREIGHT CLASSIC FLASHPOINT MATCH- Tony Nese is interviewed by a short blonde girl who neither looked nor sounded like she was above the age of consent, never mind the age of majority. Also, maybe I misread something, but I could have sworn that their graphic identified her as "Kid Cadet." I assume that she must in some way be connected to WWE because she informed everyone that after last night's events, WWE had agreed that if Nese won tonight's Cruiserweight Classic Flashpoint match, he would be entered into the Cruiserweight Classic. She then asked him "what are your thoughts?"
Nese gave a much shorter version of his previous mea culpa for his behavior while he was a heel in the Premier Athlete Brand and said that this was the biggest match of his career.
The Lince Dorado, Johnny Gargano, TJP all cut promos putting over the importance of the Cruiserweight Classic. TJP didn't look much older than "Kid Cadet" did. I was certain he was going to ask her to the prom.
Gargano not only said his lines about how this helps EVOLVE, but also managed to say both "New Era" and "best for business."
Gulak said he would use the Cruiserweight Classic to show everyone around the world about Catchpoint.

CRUISERWEIGHT CLASSIC FLASHPOINT MATCH IN WHICH IF TONY NESE WINS HE WILL BE ADDED TO THE WWE CRUISERWEIGHT CLASSIC: Tony Nese vs. Johnny Gargano vs. TJP vs. Drew Gulak vs. Lince Dorado- 8.25/10
Holy sh*t that first elimination! I have never seen a more perfectly fluid sit-out roll-up in my entire life. BEAUTIFUL! I had to rewind it and watch it again just to marvel at the mechanics of it. The wrestlers involved were Gulak and Gargano, with Gargano pinning Gulak, and the shock of Gargano being eliminated first was reminiscent of Samoa Joe's elimination in the first Survival of the Fittest.
As Gargano was recovering from the shock of this he was jumped from behind by Drew Galloway & EC III and then EC III cut a very meh promo.
This was kind of a strange match to watch as they did some stuff (especially early on) that was the sort of complicated multi-man stuff that you'd see in undercard X-Division clusterf*cks in 2005-2009 TNA… which is the very thing that EVOLVE has purposely avoided doing. It was strange watching this match slowly morph from that into the very EVOLVE-style (but still certainly "cruiserweight"-y) final two. The final two portion was very exciting and told a great story. Awesome match.

ANYTHING GOES MATCH: Drew Galloway vs. Ethan Page- 7.75/10
These guys took a lot of scary bumps on their backs. They did a great job of making every spot mean something, but I didn't quite feel the hate or even the determination the way a match like this requires.

POST-MATCH SEGMENT- great promos by Ethan and Drew to push the angle. I like the dichotomy with Ethan being a more traditional heel while Drew almost really does seem like he is trying to help. Ethan claims there is no one left to face him in his open challenge tonight. Gargano comes out to answer him, so we get an…

UNSANCTIONED LAST MAN STANDING MATCH: Johnny Gargano vs. Ethan Carter III (w/Drew Galloway)- 4/10
Started off well but I hated the finish. No Last Man Standing match should have anything resembling comedy in it, and we really don't need to see a freakin' referee get his revenge on Ethan. Also, including the referee, there are now four babyfaces against one heel, which was worse odds than Galloway's interference caused Gargano to face. If our babyface is going to win, he shouldn't need the help of unfair numbers and a fast-count to do it.

A disappointing show from EVOLVE. I really wish the main event hadn't ended the way it did, and both the Page vs. Galloway and Riddle vs. Lee matches feel like they should have been a lot more.