PWG All-Star Weekend XII: Night 1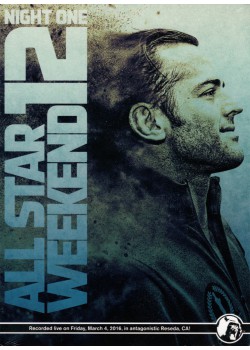 By Big Red Machine
From March 04, 2016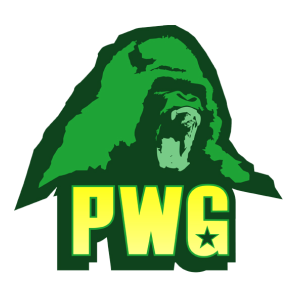 PWG All-Star Weekend XII: Night 1 (3/4/2016)- Reseda, CA

CHUCK TAYLOR vs. TREVOR LEE- 6.5/10
Good action, but I hated the comedy spots.

CHRIS HERO vs. EVIL UNO- 5.25/10
So between these two right now it's Player Uno who is evil and Chris Hero who is fat? Wow. Wresting has taken quite a weird turn over the past few years.
The ref clearly saw Uno spit the green mist in Hero's face. Why was there no DQ for this? Throughout the rest of the match, Uno proceeded to bite, fishhook, and use many other illegal tactics. See what happens when you don't enforce the rules? You encourage more cheating.
They continued on doing stuff, some of which was good. Then they got to the end we got a bunch of completely pointless fighting spirit spots. This was the worst match I've seen Hero have in quite a while.

TRENT? vs. DREW GALLOWAY- 8/10
If you like seeing Drew Galloway throw smaller men around as if they weighed nothing, then this match is for you. In addition to the story of Drew dominating with his no-nonsense attitude, this match also had one or two really awesome sequences and one bump that could not possibly have been safe.

RODERICK STRONG vs. MARK ANDREWS- 8.25/10
Young underdog Mark Andrews vs. the Messiah of the Backbreaker. It plays out pretty much exactly how you think it does, but between the last match and one key spot here where Roddy has the match won but instead of going for the win tries to send a message to his challenger tomorrow night, Zack Sabre Jr., which backfires on him, they do a great job of keeping you guessing how it will end.

KYLE O'REILLY vs. MARTY SCURLL- 8.5/10
They got a little too cute with the mirror-image spots at times, but other than that these two had one hell of a match. Good submission wrestling, some big high-flying spots, hard strikes, and a couple of little micro-stories thrown in there as well. An AWESOME match!

ZACK SABRE JR. vs. ADAM COLE- 8.75/10
This was by far the most intriguing match of the night due to Cole's… tenuous relationship with stablemate Roderick Strong, who will defend the PWG World Title against Sabre Jr. tomorrow night. They told a terrific story here of Cole going after Zack's leg and doing just about everything he could to destroy it short of cheating. Both Zack's selling of his leg and Cole's selling of his growing frustration were great, and Sabre Jr. winning with the Strong Hold while Roddy 9who had come out to interfere only for that interference to be foiled) looked on was a nice counterpoint to Strong's earlier failure to get a win with one of the many armlocks from Zack's arsenal.

I'm noticing a pattern with these ratings. Can the main event keep up?

PWG WORLD TAG TEAM TITLE MATCH: The Young Bucks(c) vs. Matt Sydal & Ricochet- 9/10
They sure can! Fantastic match!
This was one of those matches that the Bucks have every once in a while where you know someone had a burst of creativity while they were putting it together because there were a few new moves in here as well as new variations or counters on the usual spots (and not just for Bucks for Sydal as well, leading me to suspect that he was the creative one). The only things they did here that I didn't like were the babyfaces cheating via low blow, the air freshener counter to the shooting star press and the "blocked" Meltzer Driver spot. With the former the issue is obviously the babyfaces cheating without provocation while with the latter two the issue was that in order for the spot to work as planned, the guy doing the high-flying move had to come well short of his target on purpose, so it looked very bad.
Oh. And I'm pretty sure one of the Bucks accidentally legitimately hit a fan with a superkick.

POST-MATCH SEGMENT- Mt. Rushmore 2.0 beat down the babyfaces. Zack Sabre Jr. came out to make the save but he got quickly beaten down, too. Then Roddy cut a great promo.

An absolutely AWESOME show from PWG. I'll admit that it's a tough call, but I think this beats out Wrestle Kingdom X for my new Show of the Year so far.

STUPID ANNOUNCER QUOTES:
1. Chuck Taylor (after Mandrews hits Roddy with a stunner)- "Roddy looks hurt. He might have taken that one on the jaw."
MIGHT HAVE? THAT'S WHERE IT'S SUPPOSED TO HIT!