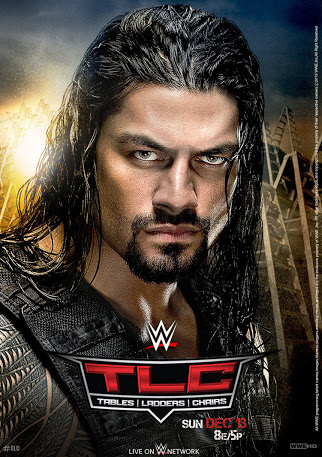 By Big Red Machine
From December 13, 2015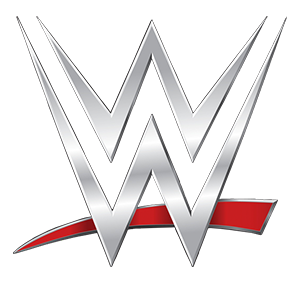 WWE TLC 2015 (12/13/2015)- Boston, MA

LADDER MATCH FOR THE WWE TAG TEAM TITLES: The New Day(c) (w/Xavier Woods) vs. Lucha Dragons vs. The Usos- 7.5/10
The Usos waste time on this PPV by cutting the same type of boring promo they cut every week on Raw, and this was after they had already cut a promo during the kickoff show.
They completely took me out of the match early on with a sequence of two successive spots in which first the Lucha Dragons and then the Usos decided to go do a spot instead of climbing up the ladder to try to win the match. In the Usos' case, their spot even involved them taking a perfectly positioned ladder and folding it back up so they could throw it out of the ring (Jimmy Uso also did a similar spot later in the match which also infuriated me). After this the match just felt like a long series of spots and I ceased to care about the result, which shouldn't happen in a match featuring the top babyface's best pals, the cool flippy guys, and heels who get as much TV time as the New Day get.
That Salida Del Sol spot though…

DEAN & ROMAN ARE FRIENDLY BACKSTAGE- okay…

CHAIRS MATCH FOR THE WWE UNITED STATES TITLE MATCH: Alberto Del Rio(c) vs. Jack Swagger- 7/10

RYBACK vs. RUSEV (w/Lana)- 6.25/10
Wow. That video package went on for WAY too long. Dumbass Ryback got fooled by the same trick that fooled him six days ago on Raw.

ECW GUYS PROMO- F*CKING AWESOME!

EIGHT MAN TAG TEAM ELIMINATION TABLES MATCH: The Wyatt Family vs. The Dudleys Boyz, Tommy Dreamer, & Rhyno- 6/10
A fine brawl. Thank G-d they didn't actually use the fire in this completely meaningless match.

WWE INTERCONTINENTAL TITLE MATCH: Kevin Owens(c) vs. Dean Ambrose- 6.5/10
Not going to lie: I'm a lot more bummed about Owens losing than I am happy about Dean winning (and Dean's douchy antics this past week on Raw didn't help that).

Putting the Austin podcasts with legends on right after PPVs seems like a very bad business model.

WWE DIVAS TITLE MATCH: Charlotte(c) (w/Ric Flair) vs. Paige- 7.25/10
Great match. I wish it had gone ten more minutes.
During the match, they cut backstage to show us Team B.A.D. watching the match while wearing wigs to make them look like Becky, Charlotte, and Paige. Apparently this was important enough to show us on a PPV.

SH*T WITH JIMMY USO & NAOMI GOING WITH A FAN TO PICK OUT AN ENGAGEMENT RING- on a PPV.
Also, they have Jimmy be a babyface earlier on the show, Naomi be a heel backstage… and now they're showing them together and they're married again all of a sudden, even though that hasn't been mentioned on TV for months.

BECKY LYNCH & THE FLAIRS BACKSTAGE- this would have been a great segment for tomorrow night's Raw.

TLC MATCH FOR THE WWE WORLD HEAVYWEIGHT TITLE: Sheamus(c) vs. Roman Reigns- 8.5/10
Dueling chants "WE WANT CENA!" and "CENA SUCKS!" You'll notice that John Cena is not in this match. There were also chants of "WE MISS ROLLINS!" and "DANIEL BRYAN!" (and possibly also "RANDY! RANDY!") Not a good day for these two men in terms of crowd reaction. And it's a shame, too, because they put on an awesome match here.
Rusev and Del Rio ran in on Sheamus' behalf. I guess Wade Barrett was on the toilet or something. Dean Ambrose and the Usos must have been on the toilet, too because Roman fought the interlopers off on his own. Must have been something catering. Sheamus retained the title.

POST-MATCH ANGLE- great… until the end.
Roman came back and got his revenge at the end of the show, beating all three guys up with a steel chair. Hunter, Steph, and an army of referees came out to yell at him. Now the people like him. Also, he gave Hunter a Superman Punch and hit him with a chair as well. Then he powerbombed him onto the Spanish Announcers' Table and elbow-dropped him through it. Having Steph out here or this might not have been the best idea, though, as her pleading for Roman not to destroy Hunter was good enough that it put sympathy on the heels, who, I remembered, are actually innocent in this case and don't really deserve this at all.
So Roman headed for the back and the doctors checked on Triple H and started to help him to the back… and then Roman came back and speared Hunter and this was too much for me. Everything before this was Roman acting out of anger and frustration. This came off as cold, calculated, and completely unnecessary. This was not something a babyface would do. This was something a heel would do.

A pretty great show from the WWE.