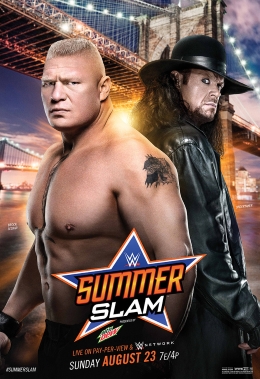 By Big Red Machine
From August 23, 2015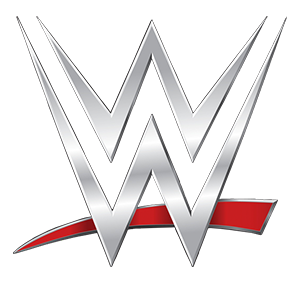 WWE Summer Slam 2015 (8/23/2015)- Brooklyn, NY

A BEARDED JON STEWART OPENS THE SHOW- He runs down the card, then brings out MICK FOLEY who has more of a beard than usual. They do a bit of comedy about interviewing Brock, but they dropped The Rock's name enough times that there is no way in hell he won't be here. Well… that was a waste of seven minutes.

RANDY ORTON vs. SHEAMUS- 7.25/10
GREAT opener with a really great finish.

FOUR WAY MATCH FOR THE WWE TAG TEAM TITLES: The Prime Time Players(c) vs. Lucha Dragons vs. Los Matadores (w/El Torito) vs. The New Day (w/Xavier Woods)- 7.25/10
New Day tried that gimmick that the New Age Outlaws did a long time ago where one of them pinned the other in a multi-man match, but I'm 100% certain that WWE made a rule against that soon after. After the one bad spot, they had a REALLY fun spotfest.

JON STEWART, ADRIAN NEVILLE, STEPHEN AMELL, & JON STEWART'S KID BACKSTAGE- am I the only one who is amused by the thought that power outages and rolling fog follow The Undertaker wherever he goes?

RUSEV (w/Summer Rae) vs. DOLPH ZIGGLER (w/Lana)- 5/10
A fine match until the bad double count-out finish. Then we got a post-match brawl with the babyfaces coming out on top… so why not just let Dolph win? If this was the finish they were going to do, it would have been SOOOO much better to just not do this match until Night of Champions.

STEPHEN AMELL & NEVILLE vs. STARDUST & KING BARRETT- 4.25/10
The video package for this match was terribly goofy. Maybe I'd be able to get over it if the heels hadn't been treated like such jobbers over the past few months.
Stardust and Barrett got almost no reaction whatsoever. The match was fine for what it was. Amell looked very good. The babyfaces went over when Neville hit the Red Arrow (speaking of which, with all of their "Green Arrow and Red Arrow" talk, to you think the WWE higher-ups have any idea that there is an actual hero called the Red Arrow?).

WWE INTERCONTINENTAL TITLE MATCH: Ryback(c) vs. The Miz vs. Big Show- 4.75/10
So right after that video package showing me all of the nice charity work Miz is involved in, they now want me to hate him?
They did a good job with their three-way story, but there is no excuse for having this match be this short on a FOUR HOUR SHOW.

JON STEWART & PAUL HEYMAN- waste of time! WE'VE ALREADY ORDERED THE F*CKING PPV! YOU DON'T NED TO BUILD BROCK VS. TAKER UP ANYMORE!

DEAN AMBROSE & ROMAN REIGNS vs. THE WYATT FAMILY- 5.75/10
Bray is wearing some sort of horned get-up that looks like a lame Halloween costume. They had a decent match. I was expecting a lot more from this.

WOW! Lawler has actually OPENED his contractually-obligated bottle of WWE sponsor Mountain Dew.

TITLE VS. TITLE MATCH: Seth Rollins(WWE World Heavyweight Champion) vs. John Cena(WWE United States Champion)- 8/10
Um… WHAT THE F*CK?! Did I just see JON STEWART TURN HEEL?! After Russo-swerve, too?!

THREE-TEAM ELIMINATION TAG TEAM MATCH: Team Bella (the Bella Twins & Alicia Fox) vs. Team B.A.D. (Sasha Banks, Naomi, & Tamina) vs. Charlotte, Becky Lynch, & Paige- 6.75/10
That Alabama Slam to the outside looked like it hurt like a motherf*cker. I guess Charlotte hasn't gotten the message that they are supposed to be respected female athletes now because she's got glittery sh*t all over her face.
Becky and Paige both got the chance to play babyface in peril. Babyfaces win when Becky debuts a new finisher, which was a sort of pumphandle ura-nage.
At the end of this match, Michael Cole asked the following question: "What does this mean in the overall scheme of the Divas Revolution?" And therein lies the problem. None of the matches have meant a damn thing!

So… being a crazy person, I decided to use the pause button on the WWE Network to actually read Arnold's readouts in the WWE 2K16 commercial… and it lists Paige as the Divas Champion, Ambrose as the US Champion and Bryan as the WWE World Heavyweight Champion... all of which are info that was true only for part of April of last year. Why is the info so far out of date?

The internet apparently called the announcers out for not drinking their Mountain Dew. I got a good chuckle out of that.

KEVIN OWENS vs. CESARO- 7.25/10
They wrestled exactly the match you would expect from two guys who really wanted to steal the show but weren't quite given enough time to do so.

THE UNDERTAKER vs. BROCK LESNAR (w/Paul Heyman)- 8.5/10
An awesome match marred by a dumb-sh*t finish. If you're going to do a finish like this, DON'T MAKE THIS THE MAIN EVENT!

A very good show from WWE, but with some frustrating overbooking on the two key finishes.

STUPID ANNOUNCER QUOTES:
1. Lawler believes that Rusev's undefeated streak "could be credited to Lana."
How, exactly?