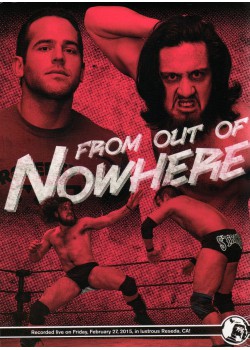 By Big Red Machine
From February 27, 2015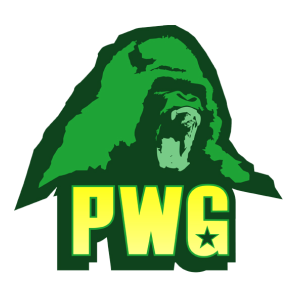 PWG From Out of Nowhere (2/27/2015)- Reseda, CA

BIFF BUSICK vs. MIKE BAILEY- 6.5/10
A lot of impressive stuff here, but nothing really had the chance to sink in because they just kept doing moves. They got some good nearfalls out of it, though.

CEDRIC ALEXANDER vs. TOMMASO CIAMPA- 6.5/10
Cedric is randomly doing the Flair strut, Tommaso randomly gives him a hug before a spot. Standard pointless PWG nonsense. Other than that and the pointless finisher kick-outs, the match was good.

BEST FRIENDS vs. THE BEAVER BOYS- no rating, decent comedy match.
The antics were annoying in the beginning, but they eventually won me over… and then they lost me again when they randomly decided to have a serious wrestling match for the last five minutes.

A.R. FOX vs. ACH- 6.75/10
Mostly moves and flips that didn't mean anything, but still is fun to watch. They also did build up to one or two big moves well, and did also a really cool-looking snap German Suplex.

CHRIS HERO vs. DREW GULAK- 8.25/10
Gulak works over Hero's knee while Hero tries to knock Drew out. Awesome match.

RICOCHET vs. MATT SYDAL- 8/10
Great action and athleticism.

THE YOUNG BUCKS vs. MONSTER MAFIA- 6.75/10
So the Bucks start off the match by jumping Page and Alexander from behind in order to be heels… but then they start to do Eddie Guerrero spots, which are always cheered. Dumb. And now we're doing stupid comedy.
The heat was too short for me to really care about of the Bucks' antics, they completely ignored the idea of having a legal man for almost the entire match, which killed the heat for me and just turned the match into a bunch of moves. Monster Mafia looked impressive, but the Bucks just did stuff.
Oh. And Chris Hero blatantly broke kayfabe for the specific purpose of telling us that what we were watching was fake: that illegal leverage on an abdominal stretch doesn't hurt at all. It's just a spot in a wrestling match because it looks like it might hurt. I'm not holding it against the match, but it did also annoy the hell out of me, so I felt the need to mention it.

PWG WORLD TITLE MATCH: Roderick Strong(c) vs. Trevor Lee- 8.5/10
Awesome match. They did a great job laying this out, as some of the false finishes (particularly for Trevor Lee) came at absolutely perfect points in the match.

A great show from PWG, but the matches that aren't awesome can be a pain in the butt to slog through.