I think WWE is trying to send us all a message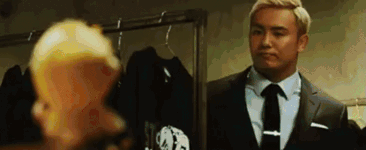 ---
WWEshop needs to get it together, man...

First the Asuka side plates, then the Daniel Bryan replica belt, now a new line of Sami Zayne apparel the day after his murder.

Absolutely tasteless. The issues in WWE run far deeper than the programming.
---
Posts: 25042
Joined: Dec 16th, '10, 15:12
Perhaps the proceeds will go to his family, or to his favorite charity, Los Angelitos de El Generico?
Hold #712: ARM BAR!

Upcoming Reviews:
FIP in 2005
ROH Validation
PWG All-Star Weekend V: Night 2
DGUSA Open the Northern Gate
CHIKARA Hot Off the Griddle
---
These seem like Ska band shirts that an unlikeable twat like Sami Zayn would wear and I adore it.
Up next on NWK Reviews
Matt Riddle's/Josh Barnett's Bloodsport
AAA When World Collide
WWE Wrestlemania 21
NWA-TNA Weekly Shows
WWE New Year's Revolution 2006
---
Who is online
Users browsing this forum: No registered users and 2 guests