Posts: 25835
Joined: Dec 16th, '10, 15:12
Hold #712: ARM BAR!

Upcoming Reviews:
FIP in 2005
ROH Validation
PWG All-Star Weekend V: Night 2
DGUSA Open the Ultimate Gate 2013
ROH/CMLL Global Wars Espectacular: Day 3
---
already taken down. what happened?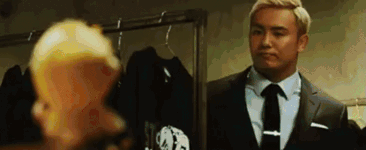 ---
Posts: 25835
Joined: Dec 16th, '10, 15:12
Enzo caused a fracas. Got taken down by the same security guard from the Gronk spot. It's not a work, though. A fan was apparently badly injured during this.
Also today, Enzo released a rap album, including a track burying his ex, Liv Morgan.
Hold #712: ARM BAR!

Upcoming Reviews:
FIP in 2005
ROH Validation
PWG All-Star Weekend V: Night 2
DGUSA Open the Ultimate Gate 2013
ROH/CMLL Global Wars Espectacular: Day 3
---
Who is online
Users browsing this forum: No registered users and 9 guests