Site Admin
Posts: 16945
Joined: Dec 16th, '10, 11:32
Favorite Wrestler: Eddie Guerrero
Location: El Paso, TX
Contact:
sorry, i don't know what promotion this is, can't read japanese. but the poster tells it all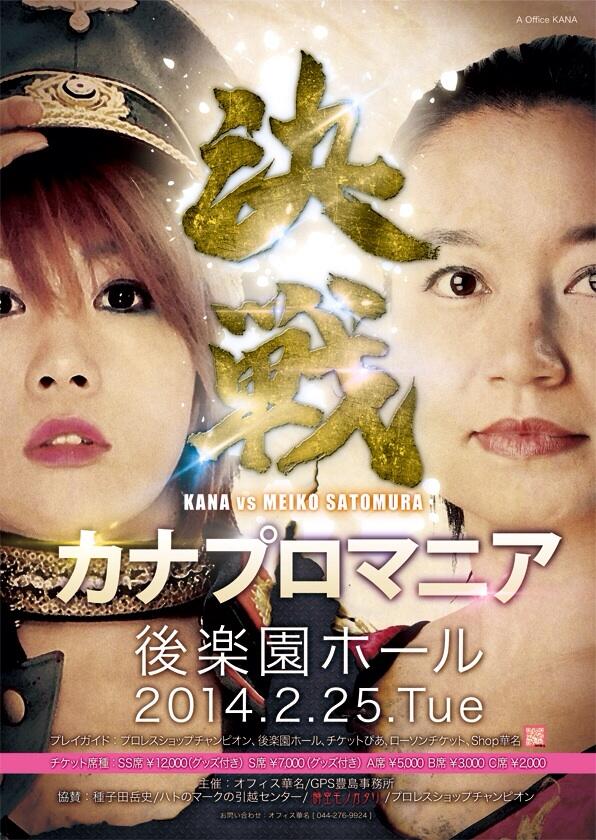 ---
Posts: 21552
Joined: Dec 16th, '10, 15:12
Favorite Wrestler: Kane
This must have happened before at some point.

Anyway, it says Office Kana at the top of the poster, so it might be a freelance show Kana herself is promoting, like the Kensuke Office occasionally does.
Hold #712: ARM BAR!

Upcoming Reviews:
WWE in 2005
FIP in 2005
ROH Validation
Evolve 2
PWG All-Star Weekend V: Night 2
ECW Guilty As Charged 1999
---
Who is online
Users browsing this forum: No registered users and 2 guests