Forum rules
All Topics in this subsection must start with the prefix "did you know" followed by the name of the topic.

e.g.
Did You Know...The Rock
Performed as part of a Polynesian dance troupe run by his family as a youngster? His on stage debut? The 1984 Summer Olympics Opening Ceremony in Los Angeles California.
Up next on NWK Reviews
Walter vs Ilja in WXW
AAA When World Collide
WWF Saint Valentine's Day Massacre
NWA-TNA Weekly Shows
WWE New Year's Revolution 2006
---
I knew he danced, but not that he was in the Olympics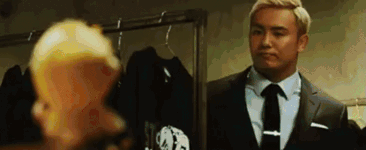 ---
Posts: 26252
Joined: Dec 16th, '10, 15:12
I did, in fact, know this.
Hold #712: ARM BAR!

Upcoming Reviews:
FIP in 2005
ROH Validation
PWG All-Star Weekend V: Night 2
DGUSA Open the Ultimate Gate 2013
ROH/CMLL Global Wars Espectacular: Day 3
---
Who is online
Users browsing this forum: No registered users and 3 guests