Forum rules
All Topics in this subsection must start with the prefix "did you know" followed by the name of the topic.

e.g.
Did You Know...The Rock
Posts: 26252
Joined: Dec 16th, '10, 15:12
Did you know that Curtis Axel is undefeated against Triple H in singles matches? They've had three, and Axel is 2-0-1. The closest thing Hunter has to a win over Axel is the fact that Axel was in the 2016 Royal Rumble which Hunter won, but Axel was out LONG before Hunter was ever in the match.
Hold #712: ARM BAR!

Upcoming Reviews:
FIP in 2005
ROH Validation
PWG All-Star Weekend V: Night 2
DGUSA Open the Ultimate Gate 2013
ROH/CMLL Global Wars Espectacular: Day 3
---
yeap, it all happened during that month that Axel got a huge push and kept defeating Hunter via 'technicalities'.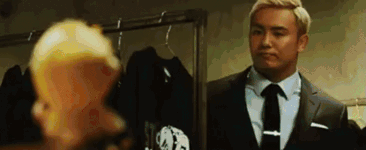 ---
Who is online
Users browsing this forum: No registered users and 1 guest